How to prepare chocolate chip pancakes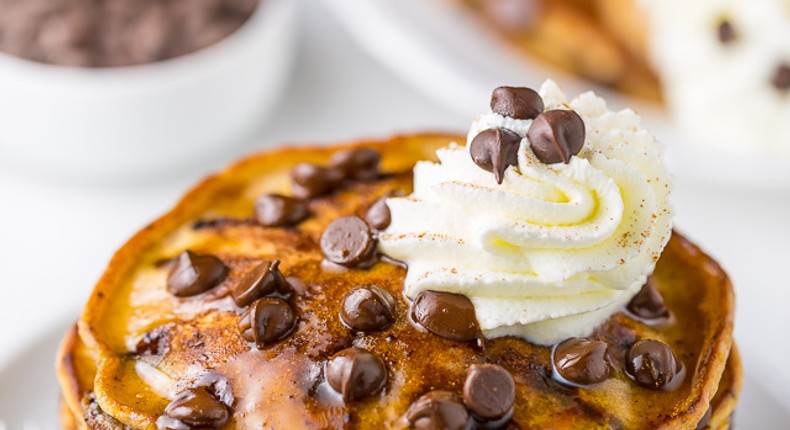 1 tablespoon baking powder
4 tablespoons melted butter
Preheat fry pan (griddle or skillet for Americans).
Combine flour, sugar, cinnamon, baking powder and salt in a large bowl.
Mix together wet ingredients and beat into the dry mixture until smooth.
Pour or spoon batter into fry pan in the desired quantity.
Flip when the top begins to bubble, then cook a minute more.
Get our Top Stories delivered to your inbox
Recommended articles
In the face of doubt, Sarkodie's showmanship at Global Citizen Festival shows why he is the best
Moaning during sex: Here's why this may be the spice your sex life needs
DIY Recipes: How to make Carrot juice
The best celebrity pictures on Instagram this week
5 awkward problems you get for sleeping with a close friend
Here's all the ways bleaching destroys your skin and health
For women: 4 things you should never allow into your vagina
DIY Recipes: How to make Cocoa bread
5 foods that increase penis size naturally