Prep:

5 minutes

Cook:

10 minutes

Ready In:

15 minutes

Serves:

4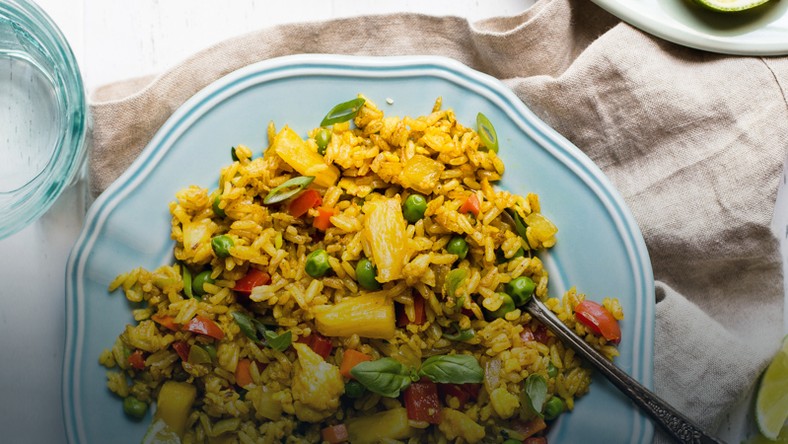 Ingredients
1 tbsp vegetable oil
2 shallots, chopped
2 garlic cloves, chopped
1 tsp mild curry powder
600g cold cooked rice
300g/11oz fresh pineapple, chopped
4 tbsp soy sauce
Pinch sugar
Finely sliced spring onion
Coriander
Method
Heat the oil in a wok or frying pan. 
Sizzle the shallots until tinged then add the garlic and stir-fry for 1 min. 
Then add the curry powder and rice, and stir-fry to separate the grains. 
Add the pineapple chunks and juice and season with the soy and sugar. 
Stir through the spring onions and coriander.