A peaceful haven for lovers of life
The sound of her roaring waves is amazing, the cool breeze that emanates from the water is soothing the soul.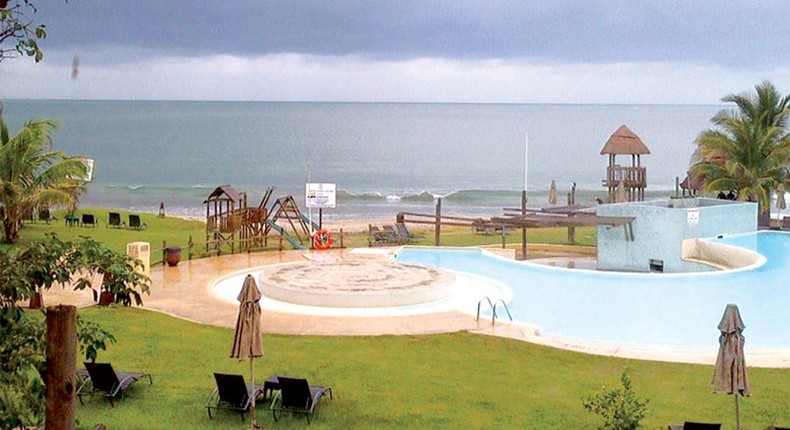 There are selected places in this world that can hardly be described with words, Ibeno Beach is one of them.
Occupying an endless coastal area of over 1,200 sq. km, at the south end of Akwa Ibom State in Ibeno local government area, lies Ibeno Beach.
Ibeno Beach stretches from Okposo I at the eastern flank, bordering Mbo local government area and Bakassi Peninsula to Atabrikang village on its Western flank.
In the south, the beach is enclosed by the Atlantic Ocean.
In addition, Ibeno Beach also shares a border with Eket, Esit Eket, Onna and Eastern Obolo local government areas.
And with its 30 kilometres stretch from Ibeno to James Town along the ancient Atlantic coastline of Akwa Ibom State, Ibeno Beach is said to be the longest beach in West Africa.
According to history, the area which the beach is located was first occupied around 1200-1500 BC by Ibeno indigenes and it has been so since then.
However, the sweetness of Ibeno Beach is ageless and the endless white sand dunes that extend as far as the eyes can see is not only evergreen, it has been stable over the years without receding with the tide.
An ample view of the Gulf of Guinea is visible and over that visibility, the scattered gas that flares from ExxonMobil offshore oil platforms paints an image of flaming tongues of fire on the sea.
And above them all, is a sky with magnificent blueness.
Added to these aesthetic values are facilities such as beach volleyball, water sporting, beach soccer and general boating.
All these put together simply make Ibeno Beach not only a blissful destination for tourists but also a peaceful haven for lovers of life.
Ideal hotels around Ibeno Beach
Bexco Guesthouse                        N5000 per night
Located at 47 Apostolic Road Mkpanak, close to Ibeno Beach in Akwa Ibom State, the hotel boasts of well-decorated rooms.
Each spacious room is fitted with an air conditioner, a wardrobe, a flat screen TV with satellite reception, a telephone and designed with an en-suite bathroom.
Sunrise Hotel And Resort             N4000 per night
Located at No 35, Okomo-Ita Street, Iwuo Achang, Ibeno, Sunrise hotel and resort is a standard and affordable hotel for everyone.
Note: There are other standard hotels around the locality of Ibeno.
When is the best time to visit Ibeno Beach?
No particular time can be said to be more preferable. The blissfulness of Ibeno Beach welcomes everyone all year round.
JOIN OUR PULSE COMMUNITY!
Recommended articles
DIY Recipes: How to make Sausage in Tomato gravy
How important is sex for a man?
Berla Mundi is totally transforming the slay game with this African print style
For men: 5 foods that can help you stay erect and sustain stronger erection
How to treat post-pregnancy hair loss
Women, this is why you should learn to initiate sex more in your relationship
DIY Recipes: How to make Peanut butter at home
How to overcome church hurt
Nana Akua Addo storms Nigeria with gorgeous dress for AMAA