I played football for the last 17 years of my life, and the last three years professionally. Since then, I have lost about 30 pounds, both muscle and fat. It helps my joints to stay at a lower weight, he told Mens Health during the ABC press lunch at the Television Critics Press Tour.
While it took a year to lose the weight, Underwood said it was the first two weeks that were really difficult. "But then you get into a schedule and a routine of dieting," he said. "I am still manipulating my body weight. During filming of the television show, I still fluctuated between 10-15 pounds; my body can do that pretty easily.
Cardio and diet helped him drop those pounds-especially diet. Thats the trick," he said. "If you stay on top of your diet, you will be good.
Note: Underwood's diet and workout routine come courtesy of MusclePharm , a supplement company, which supports him with free access to a state-of-the-art training facility, food, trainer and nutritionist. They also contribute to the reality stars nonprofit organization.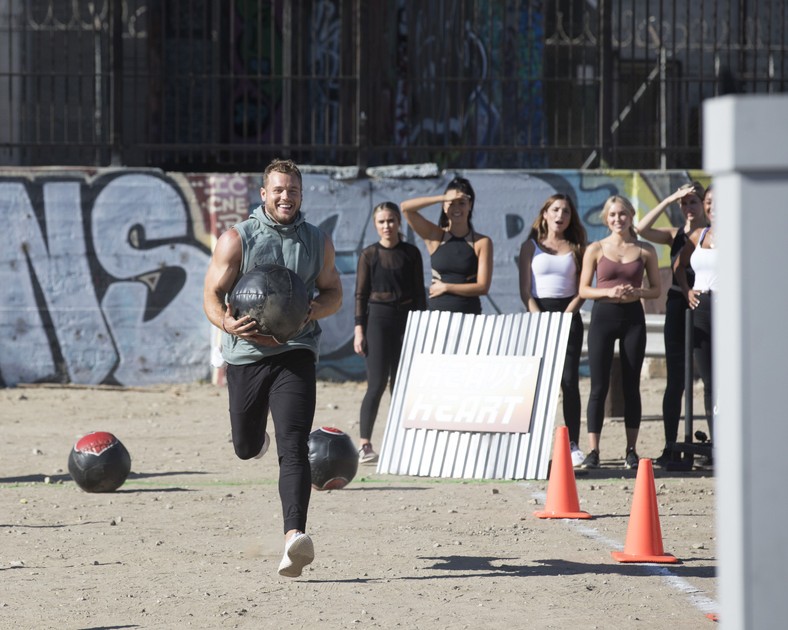 BusinessInsider USA Images
Here's what Colton's diet looks like:
NBA strength coach and transformation specialist Amoila Cesar makes nutrition recommendations for Underwood. ( Kore Meal Prep also set him up on a meal plan delivering food every Sunday and Wednesday-must be nice to have meal prep taken care of! )
Breakfast:
Underwood starts off his day with oatmeal, peanut butter and blueberries. I like to get a lot of carbs and energy in the mornings, so thats what I will eat, he said.
Lunch:
Lunch is typically a balance of protein, vegetables and some complex carbs. Tuna, salmon-I am a big fish lover, he added.
Afternoon snacks:
After a busy day filming, you might find Underwood snacking on protein bars and more peanut butter. Power Crunch bars are a favorite. "And anytime I can do Justins or Jif peanut butter, those are my go-tos, he said.
Dinner:
For dinner, Underwood cuts back on his carbs and is protein and veggie-heavy.
Late-night snacks:
Right before bed, I always have a sweet tooth, so I eat a rice cake with a little bit of peanut butter on it," he said.
If it sounds like he eats a lot of peanut butter, you're reading this right. I eat way too much of it! he quipped.
View this post on Instagram this is not an ad. I just love peanut butter... a lot. A post shared by Colton S. Underwood (@coltonunderwood) on Jan 20, 2019 at 5:52pm PST
Inside Colton's workout routine:
The college football star turned NFL professional works out at MusclePharms private gym. He has a vigorous fitness routine, working out between one to two hours every day.
"Right now I do all body weight; pull ups, push ups, abs," he says. "I like to warm up on the treadmill for about 10 to 15 minutes. I do three or four movements in each circuit. I hit typically two or three circuits. And then I do a cool down, whether its running a mile or the elliptical for 20-25 minutes.
Cesar noted that in training Colton, his primary focus is hypertrophy training , which can help grow your muscles.
We focus a lot on muscle separation, training four to five days a week with a combination of functional training mixed with sports performance to compliment his football background, Cesar said.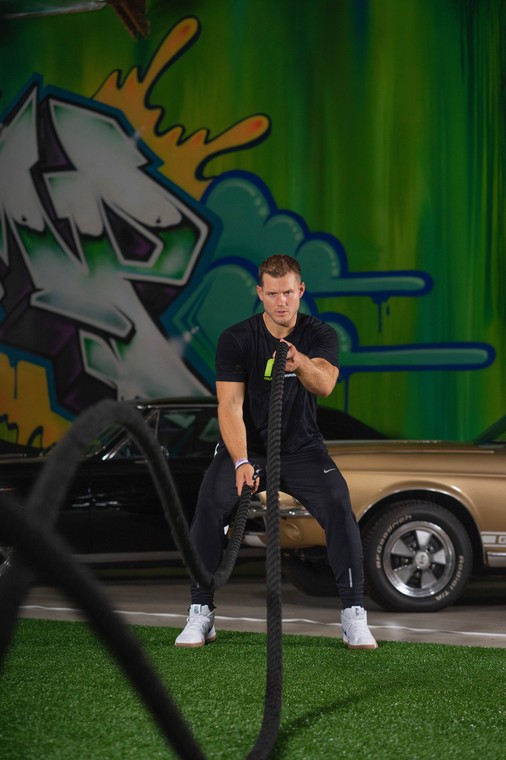 BusinessInsider USA Images
Selecting dates from a large selection of beautiful girls can be stressful! Its no wonder then, why Underwood had a treadmill in his hotel rooms, while the popular reality series was filming.
For me, I believe working out is really important, not only for my physical appearance, but also my mental health too, Underwood emphasized. I take a lot of pride in trying to keep up with my body and staying as healthy as I can.
View this post on Instagram tonight on @bachelorabc we workout A post shared by Colton S. Underwood (@coltonunderwood) on Jan 21, 2019 at 4:14pm PST
When hes not filming, Underwood is focused on his charity, Coltons Legacy Foundation, which supports children with cystic fibrosis.
We are doing fitness boot camps around the nation where people can work out for an hour," he said. "All of our proceeds go directly to help these children.
As much as Underwood enjoys being a reality star, are times when I miss football, he acknowledged.
I miss my teammates and the community that football provided. As well as the life lessons that you learn while playing.