5 times tourists' wild behaviour landed them in serious trouble
Vacations can indeed be refreshingly liberating, it is however important to know where to draw the line so as not to end up on the wrong side of liberation, or the law for that matter.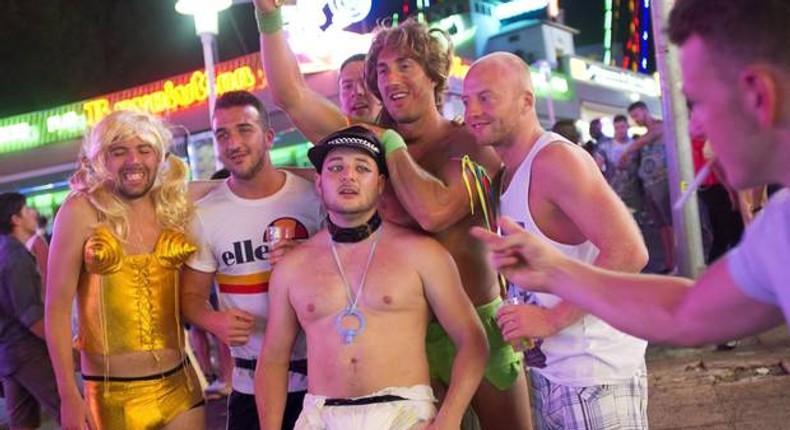 Ever notice how being in a foreign place can suddenly lead one to loosen up on previous inhibitions?
Suddenly that dress doesn't seem so short anymore and it's not such a repulsive idea to have a conversation with a total stranger on the bus.
These 6 tourists clearly didn't get that memo and landed on the wrong side of nature and the law after their attempts at being adventurous went horribly wrong.
1. Squirrel bite: Animals in the wild no matter how cute are not to be treated like pets. Sadly, the tourist in the video above wasn't so lucky as he got nicked in the finger by a squirel.
2. Arrested for defacing in Italy: Two American tourists in March ran out of luck when they were caught by Italian police carving their initials into the ancient amphitheatre walls at Rome's Colosseum.  They were charged with "aggravated damage to a building of historical and artistic interest." Talk about an adventure gone wrong.
3. Teen arrested in Texas for defacing church: 22-year old  Julio Perez was arrested in Texas after being accused of taking his car keys and carving his name into a wall inside the Alamo Church. Officials estimated the damage to be about $350,000
4.  Chinese teen lands in trouble in Egypt: Who can forget the Chinese teenager who infamously carved his name into  a temple wall in the city of Luxor, Egypt. The brazen young tourist wrote "Ding Jinhao visited here" in Chinese and a photo of the incident was captured by another tourist, who promptly posted it on a blog. The event caused such a backlash that the teen's father issued a public apology, taking the blame for not teaching his son proper conduct.
5. British man learns the hard way in Thailand: Monks in Thailand are regarded as special citizens and local etiquette warns against touching them, not even shaking them in a friendly gesture is allowed. A British man learnt this the hard way after sitting down next a monk on a train, a language misunderstanding promptly ensued but the monk was so offended that he slapped the Briton hard across the face. That gotta hurt!
JOIN OUR PULSE COMMUNITY!
Recommended articles
Women who have less sex could have early menopause, study finds
How to ask for sex from your spouse
Selasie Mettle: Joe Mettle's wife oozes elegance in baby bump photo; shares her good news
Ladies, here are 5 ways to pamper your man
4 ways to bring back your sexiness after giving birth
5 terrible things you should never say to a woman you love
Style coach: All the times Ms Nancy inspired women to dress better
DIY Recipes: How to make Banana nut shake
Ladies, here's why it's important to know about a guy's dating history