For couples: 5 bedtime rituals to adopt this year
Being in bed together is an important part of many couples' bedtime routines and can be critical to a good relationship.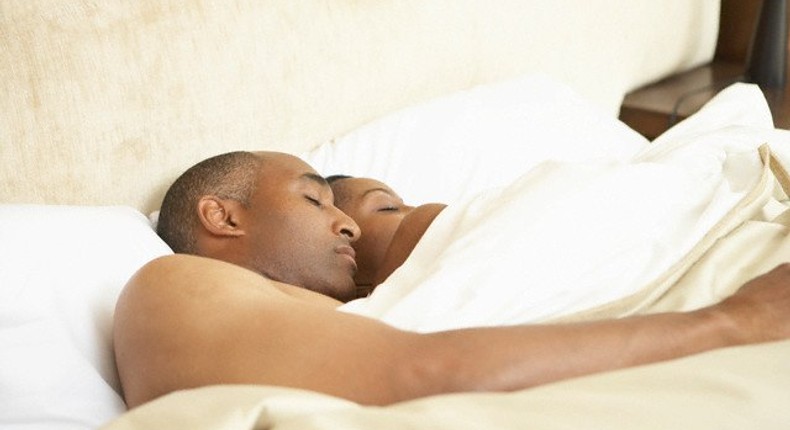 Spending quality time together as a couple is crucial to a healthy and happy relationship.
Bedtime rituals are about creating magical moments for couples in bed at night. Going to bed together is essential for a successful relationship, and that bedtime should be a special time for couples to connect.
The importance of bedtime rituals cannot be overemphasized as couples can create a strong bond and enjoy a more fulfilling relationship.
It is essential to find activities that fit your relationship and needs. Here are some effective sleeping habits of couples:
The combination of heat and water can ease muscle tension and promote feelings of calm.
In addition, soaking in a tub can prepare you for a good night's sleep. People who bathed before bed fall asleep faster and sleep soundly.
Give each other foot rubs
Foot rubs are not only incredibly relaxing, but they're also an intimate way to show your partner you care about them. Take turns massaging each other's feet with lotion or essential oils before bedtime – it'll feel amazing.
Bedtime rituals for couples can help you wind down and relax, making it easier to fall asleep and enjoy a restful night's sleep. This is especially beneficial for couples who have difficulty sleeping or who suffer from insomnia.
Make love if you feel like it
Making love if you feel like It is an effective bedtime ritual for couples. This simple act can help to reduce stress, improve communication, and strengthen the bond between partners.
In addition, it can also be a great way to relax and drift off to sleep; for couples looking for ways to improve their relationship, making love before bedtime is worth considering.
By taking the time to perform a bedtime ritual together, couples can rekindle the romance and passion in their relationship. This is a great way to keep the spark alive in long-term relationships.
Say positive affirmations to each other before bed
Positive affirmations are a great way to end the day on a positive note. Take turns saying something positive to your partner before you drift off to sleep.
It could be something as simple as, "I love you," or "You're amazing, and Thank you." Saying positive affirmations to one another will help to improve communication and promote positive emotions between partners. This is a great way to start the night positively and set the tone for the following day.
Bedtime rituals allow couples to practice positive communication skills such as active listening and empathetic understanding. This can help to improve the overall quality of the relationship.
Sleep in each other's arms
There's nothing more romantic than couples laying down together at night. Not only is it physically comforting, but it'll also make you feel close and connected to them even while you sleep.
If you're not used to sleeping close to someone else, it might take a little getting used to. But once you get past the initial awkwardness, you'll likely find it quite enjoyable – and comforting – to sleep in each other's arms every night.
Recommended articles
Roselyn Ngissah's birthday style is a lesson for plus-size women
What breakfast is like in 7 African countries
Valentine's Day gifts: 7 special things to buy for your partner
5 sexy Valentine's Day outfit inspired by Kim Oprah
Honey: 4 simple ways this superfood can help in weight loss
Wedding guest: 6 Natalie Fort outfits that are wedding perfect
DIY Recipes: How to make Kokonte flour at home
How to break up with your partner politely before Valentine's Day
4 reasons couples should sleep naked