4 ways to stop fighting in your relationship and settle problems amicably
Take responsibility for the offence and apologise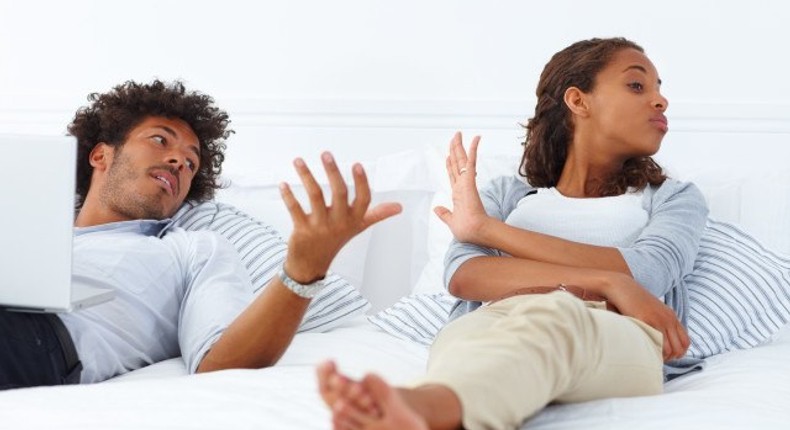 1 Be defenceless instead of fighting with your partner. Find something to agree on with your partner.
2. Show that you are listening when your partner is upset. This will help you understand what they are saying and calms them down simultaneously.
3. Take responsibility for the offence and apologise.
4. Stand together and attack the misunderstanding. Most couples attack each other instead of the problem. Standing together makes you understand the point where things went wrong.
Watch relationship coach Bruce Muzik give tips on how to resolve relationship issues without fighting:
JOIN OUR PULSE COMMUNITY!
Recommended articles
DIY Recipes: How to make Air fryer Popcorn
The best celebrity pictures on Instagram this week
4 foods that make your buttocks bigger naturally
Dear women, these 5 gestures make men feel loved
How smoking weed affects your vag*na, s*x
DIY Recipes: How to make Mixed Vegetable Jollof
Honeymoon: Here's what it means and why it is important for couples
Vag*nal health: How good, safe s*x make the vag*na healthy
Emelia Brobbey takes black dresses to next level with her sensational look