For women: Here's how to get a man to commit to a serious relationship
Commitment means that your relationship is getting more serious.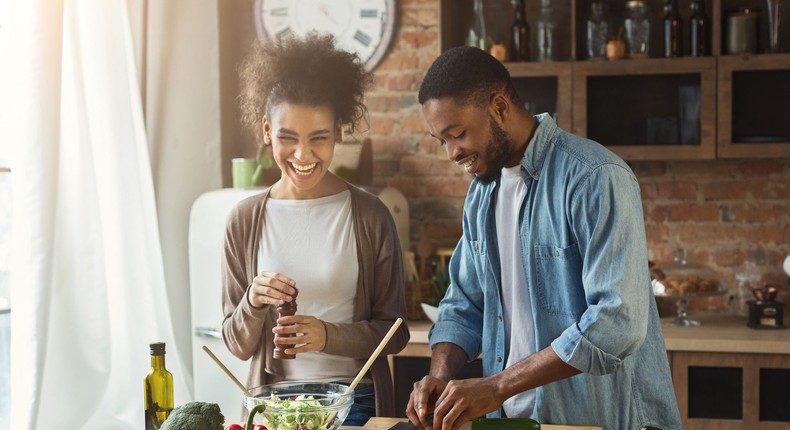 Relationships often occur when two people connect, mostly romantically, and then, it grows from there.
Although relationships are typical examples of a rollercoaster ride, along the line, some scale through to the next level (marriage). However, sometimes, relationships don't make it to that next stage.
The main reason some relationships don't make it to the marital level is because of zero commitment.
For women, it's not too difficult to start a relationship with a man. It only becomes difficult when the question of commitment arises. It's fairly difficult to get many men to commit to a relationship.
But below are some effective ways to get your man to commit:
It is very normal that you feel frustrated, but acting desperate is not a solution to make him commit. Give him time, don't be available and let him seek you.
Don't have commitment discussions
You want him to commit but when you keep talking about it, you are pressuring him and this scares men.
Have some rules and draw some dynamics in your relationship. Draw the lines around emotional, physical or sexual boundaries for both of you. Be clear, and avoid ambiguity.
love yourself and love him too. Shower love on him, balancing self-love along with it. Show him that you are a loving partner and do it genuinely.
Support his emotional needs
Support him when he needs you emotionally. men are less expressive and if you are there with them and for them, you will become important.
It is said that some distance makes you love someone more. This is true in relationships and very effective. Don't let him take you for granted by being present all the time.
It is human to keep expectations but having too many along with demands will make him think you are too much and may run away.
Allow him to play a role in your life
Allow your partner to play a role in your life as you do. Ask for his help in certain tasks, take his advice, and let him take charge sometimes. Make him realise he is important too.
Recommended articles
Hookup sites: Here are 3 benefits of using these sites
DIY Recipes: How to make Apple smoothie
4 things in a relationship that must be kept a secret
How to make love: 4 types of role-play couples can do for great s*x
3 reasons you should apply lime juice on your face
Underweight? Here's how to gain weight the healthy way
DIY Recipes: How to grill catfish at home
World AIDS Day: 5 simple tips to enjoy healthy, safe sex
For men: 6 habits that damage your sexual health