Check out wedding hairstyles from 1960s to now [VIDEO]
Brides-to-be, look for lovely hairstyles in this BuzzFeed wedding hairstyles video.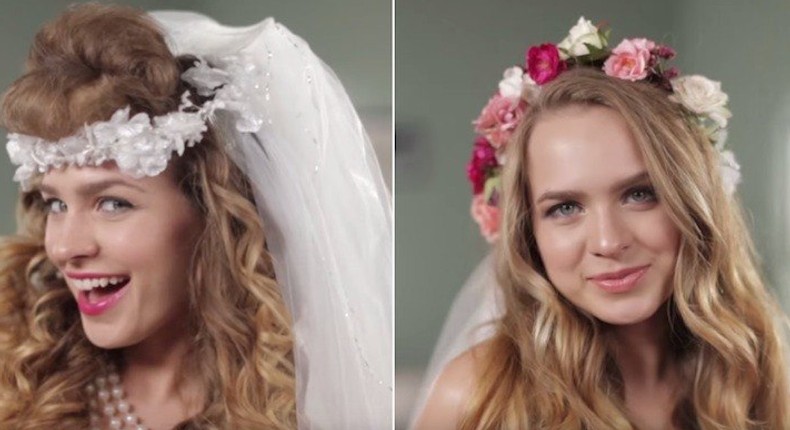 Ever wondered what hairstyles brides used on their special day?
This BuzzFeed video answers this question.
It also shows that modern brides are now revamping styles from years past.
Watch LA hairstylist, Kayley Melissa, take us down memory lane through over a half decade of nuptial fashion in the video below.
JOIN OUR PULSE COMMUNITY!
Recommended articles
DIY Recipes: How to make Boiled Green Bananas
The best celebrity pictures on Instagram this week
10 trending hairstyles for brides-to-be
Ladies! These are 5 things you shouldn't say to your man during s*x
7 things men find attractive in women, according to science
Does swallowing semen make you fertile? Here's what research says
5 foods that can prevent erectile dysfunction
5 health risks of excessive masturbation on your body
DIY Recipes: How to make Watermelon-banana smoothie