Irish couple were getting engaged by Eiffel tower as terror was being unleashed
Their families had reported them missing after hours of being unable to contact them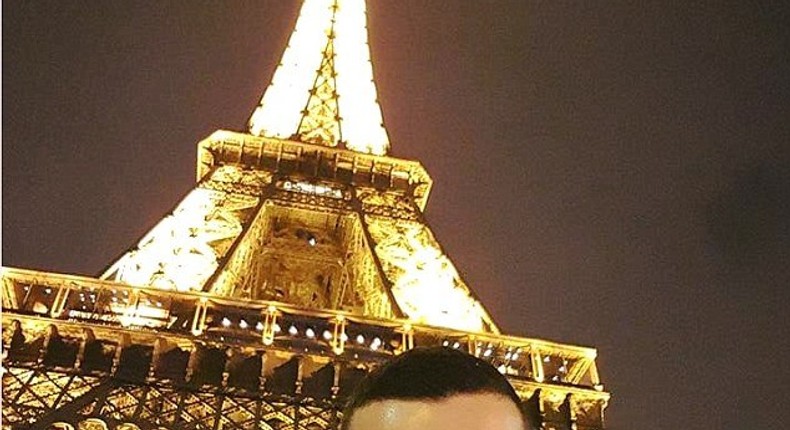 An Irish couple were experiencing the happiest moments of their lives as the Paris terror attacks began.
30-yr-old Grace Burrows and new fiancé Danny Duggan, were getting engaged as they watched the light show at the Eiffel tower on Friday night.
Little did they know that the city was under attack at that time.
The couple's phones had run out of battery as the news of the attacks began circulating and were unable to call home to reassure their parents they were safe and sound.
Their families had reported them missing after hours of being unable to contact them.
"I'm the type of person who always has my phone on me, so when my family couldn't get through they thought the worst.
"By the time we spoke to our families at 1am they had reported us missing to the Irish embassy," Grace told Daily Mail's FEMAIL.
The couple who dated for five years before getting engaged went away for a romantic break and were enjoying a weekend of sightseeing.
They had just left the scene of the attack reluctantly and walked to The Eiffel Tower minutes before the massacre began.
"When we were there we thought we heard a sound like gunfire,' Grace recalls. "But we assumed it was fireworks so we payed no heed to it."
"Then Danny suggested we go back to The Eiffel Tower to see the light show, but we'd been walking all day and I was almost reluctant.
"It's lucky he persuaded me because if he hadn't got away from the river we would have been close to everything that happened, " she said.
JOIN OUR PULSE COMMUNITY!
Recommended articles
Here are 8 easy ways to exfoliate without a scrub
Why do single women find married men attractive for relationships?
Daughters of Nana Akua Addo show up in Ninja style for Glitz Fashion Week (PHOTOS)
9 people you shouldn't feel pressured to invite to your wedding
6 interesting health benefits of Beetroot
9 best celebrity photos on the 'gram this week
How much sex is too much? Here's what it means and what to do
Even if you don't like traditional weddings, you'll fall in love with actress, Sika Osei's outfits [Photos/ videos]
5 reasons why you should eat cucumber at night