We asked 3 dudes what to do if you find your partner on a dating site
Being in a relationship doesn't mean you both have to put on blinders.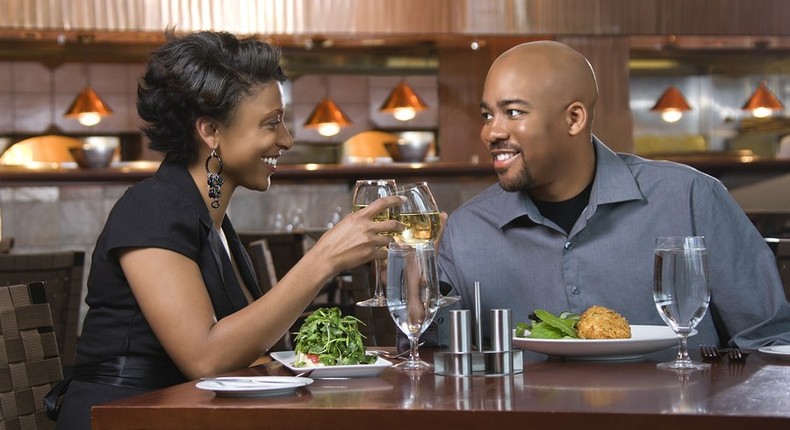 Each month, we get real talk on relationship problems from three of the gents who put the "men" in
This month, we asked the question: "Someone saw my boyfriend on a dating site. He swears he never acted on anything, just browsed. Normal or dump him?"
Here's what they had to say:
DEAN STATTMANN, BRAND EDITOR: "THAT'S NOT OKAY."
"If he'd just never thought to delete the app, depending on how long you were together, that's forgivable. But he admitted to using it since you started dating. That's dodgy. Swipe left."
PAUL KITA, FOOD AND NUTRITION EDITOR: "BREAK UP WITH HIM."
"Look, some guys might like leaving doors open—but they forget that open doors work both ways. If he's 'browsing,' you're leaving. Run, don't walk, out that door. End of story."
MICHAEL SNEEDEN, SENIOR VIDEO PRODUCER: "HAVE A TALK."
"It's not exactly , but it's close. Dating apps are the equivalent of approaching a woman at a bar, and your guy's got wandering eyes. Talk it out to see if he's worth another shot."
Being in a relationship doesn't mean you both have to put on blinders. But his prowling around on an app whose sole purpose is real-life romantic connections is a major red flag about his desire—or ability—to stay committed.
JOIN OUR PULSE COMMUNITY!
Recommended articles
DIY Recipes: How to make Apple bread
Dear men, 7 sexiest qualities you possess that attract women
How much should you spend on a wedding dress?
The best celebrity pictures on Instagram this week
Can walking after a meal help in faster digestion?
For men: 7 tips to help you have the best first-time sex
This is why revenge cheating on your unfaithful partner isn't a bad idea
8 signs your guy really wants to marry you
First kiss: Here's how to do it right to impress your partner