Meta speaks after global WhatsApp outage
The messaging app is slowly resuming services with users across the world now able to send and receive messages.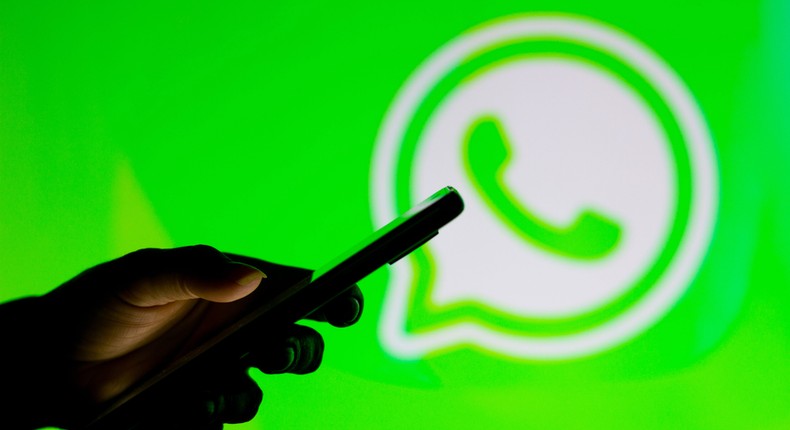 Messaging platform WhatsApp is back after an outage that affected global users.
The Meta-owned platform saw its users unable to send and receive messages with the company confirming the outage.
In a statement to Reuters, a Meta spokesperson confirmed the issue but said work was being done to restore services for millions of users of the app globally.
"We're aware that some people are currently having trouble sending messages and we're working to restore WhatsApp for everyone as quickly as possible," the spokesperson said.
The outage of the messaging app saw users take to other platforms such as Telegram to continue with their communication.
After getting the service back online Meta remained scarce on the details leading to the outage.
"We know people had trouble sending messages on WhatsApp today. We have fixed the issue and apologise for any inconvenience," a spokesperson from the company said.
WhatsApp is the most downloaded application after TikTok, Instagram and Facebook..
In April, WhatsApp rolled out a feature that enables users to securely transfer conversation history from Android to iPhone.
The rolling out of the new feature was made known to the public by the meta CEO Mark Zuckerberg in a Facebook and Twitter post.
"We're adding to WhatsApp the ability to securely switch between phones and transfer your chat history, photos, videos and voice messages between Android and iPhone while maintaining end-to-end encryption," Meta CEO Mark Zuckerberg said in a statement.
This new tool aids in fixing the issue of being incapable of transferring chats between two mobile operating systems.
The Meta CEO, cited that the feature that enables users to securely transfer conversation history from Android to iPhone was requested by many users.
JOIN OUR PULSE COMMUNITY!
Recommended articles
'I started using the pill after sex because I don't trust men'  - Single woman
Africa's food insecurity to be non-existent in the next 5 years - AfDB
Shatta Wale accepts 'big brother' Sammy Flex's advice to cancel his Freedom Wave Concert
Kofi Kinaata's mum melts hearts as she sings rapper's 'Thy Grace' word for word
Despite $3 billion bailout, Ghana has essentially gone bankrupt
Ghana vs CAR: Black Stars' probable line-up for today's AFCON qualifier
Signs your girlfriend is about to leave you
Avoiding alcohol is the secret to my handsomeness – Asamoah Gyan
Challenges mount for Nigeria's $13 billion Trans-Saharan gas pipeline amid Niger coup and financial woes