Quiz mistress for the National Science and Maths Quiz (NSMQ),
According to her, she goes through such a studying routine to enable her make quality judgment on the answer she receives in the course of the quiz.
READ ALSO: Social Media Reactions:
Speaking to Accra-based Class FM, Dr. Kaufmann said her role demands that she understands every question she asks, and that can only be achieved if she also studies the questions before she mounts the aisle to moderate.
"I study along with the students because I have to understand every question I ask; because how do I make a judgment on the quality of an answer I'm receiving? So, I need to understand enough to be able to make those kinds of judgment,"  she disclosed.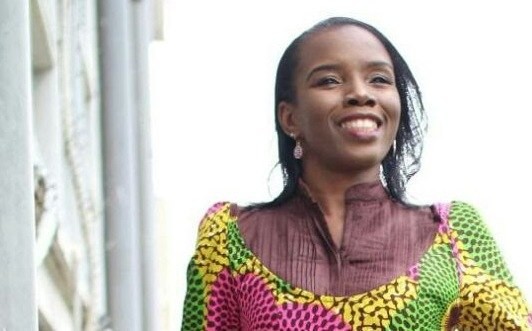 Touching on her time as quiz mistress of the number one student quiz competition in the country at the moment, Dr. Kaufmann described it as "an honour".
She said she is happy to be associated with such an event, adding that she tries to contribute her best each time she moderates.
"Is a great honour, I enjoy it, if you see me on set smiling and all that it's because I'm happy, I'm enjoying what I'm doing, it's wonderful to interact with so many bright people and I feel like I'm contributing, and, so, it is an honour to be associated with that," she said.
Dr. Kaufmann further explained the processes involved when it comes to the setting of questions for the NSMQ competition.
According to her, a team of consultants are responsible for setting the questions, but there are a couple of people who go through them to make sure everything is right.
READ ALSO: National Science & Maths Quiz:
"A team of consultants sets the questions. There are four subject consultants and then there is me, the general consultant, so, we actually moderate every single question and in a regular 76-contest type of situation like we had this year, we had a total of 5,096 questions and that doesn't include extra questions for Type B and any problem like replacement of questions but the standard question is 5,096. That's a whole lot of questions, and, so, we'll read each and every question, we review which ones are going to make it and which ones are not and then we go ahead and the public sees the outcome of all of them," she explained.
The NSMQ has been in existence since 1993 and has grown to become a big event due to its rebranding.
This year's event saw St. Peters emerge winners after beating off competition from the West Africa Senior Secondary School (WASS) and Adisadel College (ADISCO).