Court orders release of detained Indian businessman
The GIS, on the orders of the Interior Ministry, detained Ashok Kumar Sivaram on fraud charges and over crimes.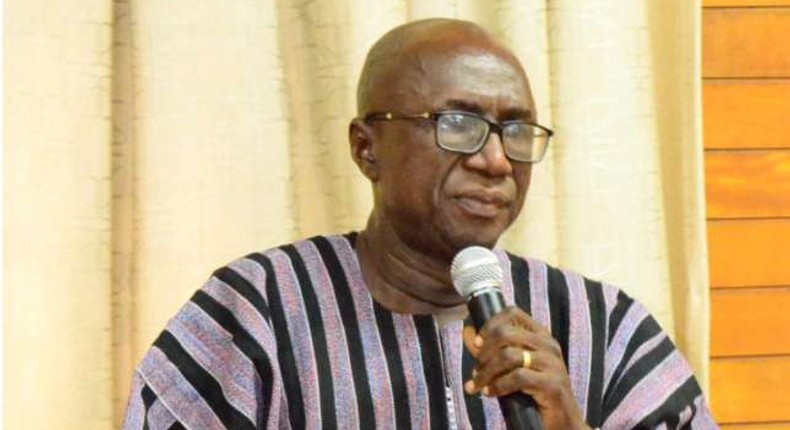 An Accra High Court has ordered the Ghana Immigration Service to release an Indian businessman on detention.
The businessman was initially deported from Ghana but the court called the action of the Immigration Service "illegal" since no court had determined the allegation leveled against Mr Sivaram.
The Court said there was no valid reason for continues detention of the Indian businessman.
The court, presided over by Justice Kweku T. Ackaah-Boafo, instructed the Service to regularize the stay of Ashok in Ghana if it fails to charge him.
The judge further charged state authorities to protect the rights of the businessman.
Lawyer for Mr Sivaram, Gary Nimako, filed an ex-parte motion seeking an order of Habeas Corpus directed at the respondents.
"It is hereby ordered that the respondents shall produce the applicant, who has been detained at the Kotoka International Airport under the direction of the 1 respondent (Ambrose Dery) by 12:00 noon Friday, August 4, 2017 to justify the detention."
"It is further ordered that the 3 Respondent (Commander in charge of GIS) shall not remove the applicant from the jurisdiction if ordered by either the 1st or second Respondent (Mr. Takyi) before he is placed before the court."
The respondents, represented by lawyer Peter G. Nantuo, said Mr Sivaram was not on detention but came into the country without visa.
Immigration officers "rightly or wrongly caused his arrest," he said, adding that the applicant may have arrived in the country improperly.
According to him, the applicant was examined to see if he had the requisite requirement to enter into the country.
Lawyer Nimako bemoaned the treatment of his client who he says has worked in Ghana for 17 years.
According to him, the applicant has employed about 160 Ghanaians in his businesses.
He further told the court that Mr Sivaram is not known to the police as he is law abiding.
Ghana not banana republic
Not satisfied with Mr Nantuo's explanation, the judge said Ghana is "not a banana republic; this is a country with laws…"
He continued: "If you are going to charge him, charge him; what's the basis for detaining him? Why is he in custody?
"He is not the first and won't be the last to arrive in the country without a visa. You have the right to do your work but that has to be anchored within the law."
In this case, you have not told me anything to warrant his detention," he concluded.
JOIN OUR PULSE COMMUNITY!
Recommended articles
Police rescue baby onboard snatched car; on hunt for gunmen
Fire kills family of seven in Budumburam
Withdrawal of Bagbin's military protection unconstitutional – Minority
Education Minister funds 61 students to study medicine and engineering at the university
GAF withdraws soldiers assigned to Speaker Bagbin
Video: How police busted fraudsters in Ghana Fire Service recruitment scam
Ghana suspends 14-day travel restriction on Israel
Amoako-Attah, Sly Tetteh and Dr. Dampare, please Kasoa lives matter (Pulse Contributor)
Ghana's education in crisis – NDC man asserts