NPP reveals more fishy deal on AMERI
The government is on the heels of Middle East Resources Investment Group LLC which had signed an agreement with Ghana to produce power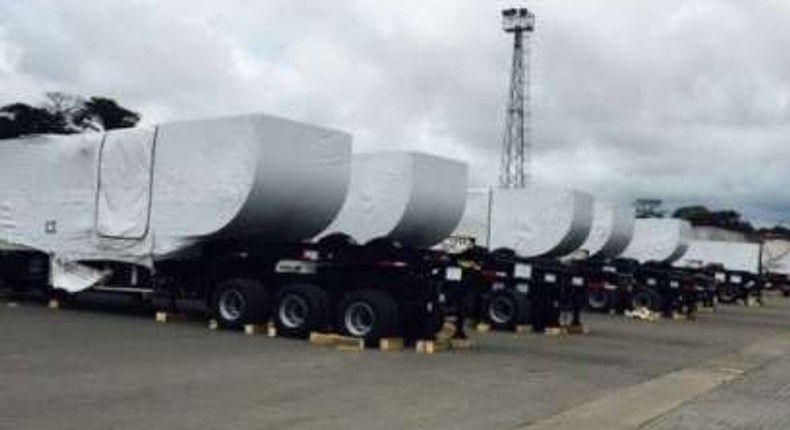 The New Patriotic Party (NPP) government has revealed some fraudulent background about
The government is on the heels of Middle East Resources Investment Group LLC which had signed an agreement with Ghana to produce power during the erstwhile administration.
A committee was set up by the Minister of Energy Boakye Agyarko to restructure the $510 million Build, Own, Operate and Transfer (BOOT) Agreement between Ghana and AMERI Energy.
AMERI was to build the power plants, own and operate it for 5years before finally transferring it to the government of Ghana at a total cost of $510m.
Information about the power deal government signed with AMERI group emerged that previous government has been on the defensive.
The BOOT Agreement was signed on February 10, 2015 with the Ministry of Power to review, restructure and recommend areas for amendment in the energy sector.
Earlier, officials of AMERI have indicated that the contract they signed with Ghana is clean and devoid of fraud.
However, the explanations have not gone down well with many Ghanaians.
A 17-member ministerial committee was inaugurated by the Minister of Energy Boakye Agyarko on February 1, 2017  and was tasked to probe the controversial AMERI Power Agreement, questionably procured by the previous government through sole-sourcing, has concluded that the deal was not only grossly unfair to the interest of Ghana, but could also be considered as fraud.
The committee's report indicated that in the course of the investigations, the committee took notice of the fact that the whole of the project was executed and financed by a company called PPR, which was registered in Turkey at a charge that was considerably lower than that agreed between the Government of Ghana and Ameri Energy (under the BOOT Agreement).
According to the committee's report, AMERI Energy plant have no license to operate in Ghana.
The report added "The Committee recommends that Ameri Energy should be invited back to the negotiation table to address and remedy the issues enumerated in this report and for GoG to aim to claw back a substantial portion of the over $150 million commission. In the event that Ameri Energy refuses to come to the negotiation table, GoG should repudiate the Agreement on the grounds of fraud."
"Even though the plant is operational, several omissions and concessions were made in the BOOT Agreement which require re-negotiation, amendments and restructuring of the Agreement. The Agreement simply is grossly unfair and is not as it presently stands, in the best interest of Ghana.
"The Committee has enumerated technical, financial and legal observations and recommendations in the report that are aimed at rectifying the anomalies in the BOOT Agreement for effective and efficient implementation of the project."
Recommended articles
Regressive 2.5% VAT will widen poverty gap — Tax analyst
Ban on galamsey will do Ghana more harm than good – Dep. Lands Minister
Ofori-Atta has more integrity than 99% of Ghanaian politicians – Prof Adei
WAEC releases 2022 WASSCE results
We expect Akufo-Addo to abide by the agreement we had on Ofori-Atta's sacking – NPP MPs
National Service Scheme suspends Ashanti Regional Director with immediate effect
I lost $12 million to cedi depreciation – Agyapong blasts Bawumia for 'bowing to Ofori-Atta'
Refund Ghc115,000 'illegal mining' money you collected – Destooled chief fights Okyenhene
Let's support gov't to revive Ghana's ailing economy — Mahama pleads