Long list of nominations for Ghana's best bloggers released
Nominations for the 2016 Blogging Ghana Awards have been announced, with hundreds of sites and social media profiles entered into the competition.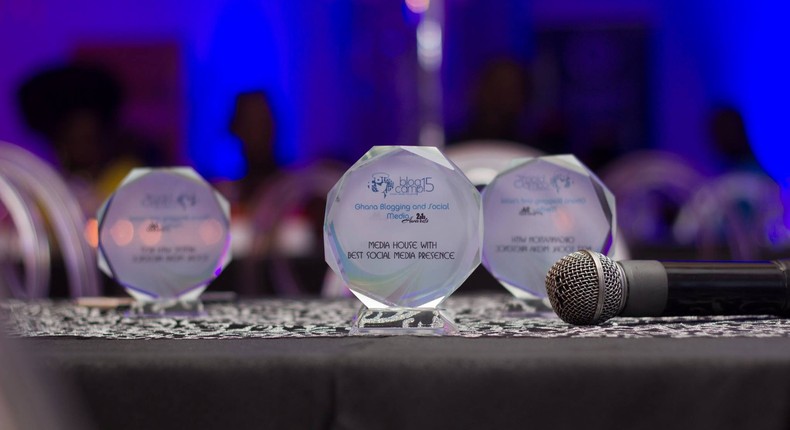 BloggingGhana released all the nominations that came in from the public, which the Awards Committee will go through and shortlist.
The long list includes a best blog category, best blogger, best organisational blog and best new blog. It also looks at social media presence for both individuals and organisations.
The nominations also list public officials with the best social media presence, including President John Mahama, Ministers Hanna Tetteh and Nana Oye Lithur and NPP's flagbear Nana Addo Danquah Akuffo-Addo among others.
The awards are set for Saturday May 14. The location is yet to be announced.
This is the fourth edition of the awards which started in 2013. Chair and co-founder of BloggingGhana, Kajsa Hallberg Adu said this year's awards will be "bigger and more glam".
"The important thing is we want to shine a very bright light on the social media sector and the amazing work that it is putting out. We want more people to be recognised. We want more people to know about the newcomers in the sector."
Hallberg Adu, who is also a lecturer in political science, communications and African studies at Ashesi University College said the shortlist will be "reduced significantly so it is more manageable."
She said the long list reflected the fact that blogging and social media use has "exploded" in Ghana over the past few years.
"It's definitely becoming more important by the day, something we did not have when we started out here [as an organisation in 2011]."
People were making careers out of blogging in Ghana, she said.
However, dumsor had a negative effect on Ghana's bloggers.
"During the last year due to dumsor problems it's very difficult to be a blogger in Ghana, that has hampered the growth."
There were also Facebook posts in the long list of nominations, a new move this year, she said.
"What we have seen is that there are overnight wonders - certain posts become super popular."
Hallberg Adu, who is from Sweden, said she follows blogs and social media in both countries.
"I think a big difference is the focus on visuals. I wonder if that is due to bandwidth and issues with that. In Sweden it is extremely common to have fashion blogs, and much more lifestyle [focused blogs] whereas Ghana is very writing orientated, especially poetry."
BloggingGhana is a non-profit organisation of bloggers and social media enthusiasts who write from Ghana or about the Ghanaian experience.
It works as a forum for bloggers in Ghana to network and exchange ideas, promote citizen journalism in Ghana and educate the public on the opportunities of social media.
It was set up in 2011 as a group of friends and has grown and developed since, offering talks and events through the years.
JOIN OUR PULSE COMMUNITY!
Recommended articles
Kofi Adomah Nwanwani rushed to the hospital after assassins attacked him
We've run at a loss — 'Brukina' sellers cry over low patronage
National Cathedral: Be fair to God and contribute — Rev. Frimpong Manso urges Christians
No Ghana card, no vote: NDC won't sit aloof for NPP to connive with EC — Ofosu Ampofo
Bawumia is a unifier; he doesn't discriminate - Veep's mate rubbishes propaganda
Man electrocuted to death for attempting to steal ECG cables in Kumasi
Elections 2024: We won't register citizens without Ghana card — EC warns
Car set ablaze on University of Ghana campus as Commonwealth and Sarbah students clash
Babies with sharp teeth: We have people in NPP who don't respect — Boakye Agyarko