It's a travesty that the Jubilee fields import salt for operation-Dr. Ankrah
According to  Dr. Ankrah,  Ghana has failed to prioritize the salt industry which is pivotal for the oil and gas industry.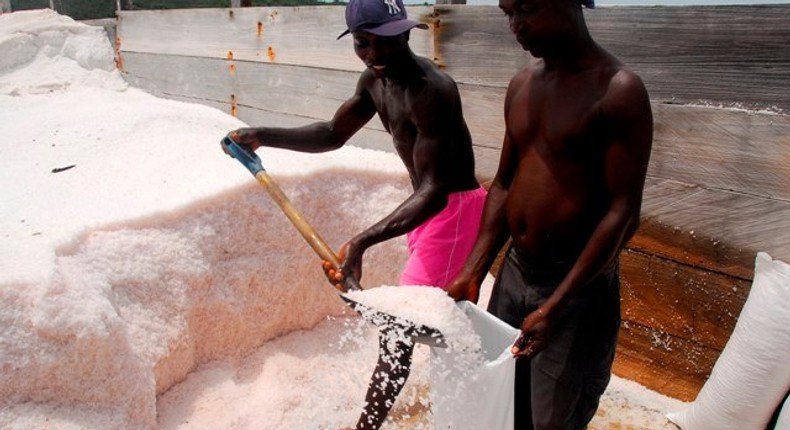 Ghana cannot maximize the full potential of the oil industry without a vibrant salt industry.
This is according to the Chairman of the Institute of  Engineering and Technology Rev. Dr.Engineer E. L Ankrah.
There was a lot of hope when Ghana started oil exploration that sallt industry will be a major beneficiary as Salt is an essential ingredient in the mining  sector.
It however appears that that promise for the salt industry has not materialize.
Dr. Ankra says Ghana's multi- million dollar salt industry is only wasting away.
Dr. Ankra added that salt is a backbone of the oil industry.
JOIN OUR PULSE COMMUNITY!
Recommended articles
Jesus Ahuofe to reappear in court today over fake Shatta Wale death prophecy
3 arrested in Takoradi for faking a kidnapping incident
Tamale chief lauds McDan for bringing dev't to the north
'The Benz has been impounded' - Ghana Police gives details on arrested stunt driver (VIDEO)
Government bans use of tricycles on highways
Benz driver who drifted his car in traffic arrested by Ghana Police (VIDEO)
'Akufo-Addo has deepened presidential accountability with regular radio interviews' - Adom Otchere (Watch)
Open your eyes, Akufo-Addo's record is unmatched – NPP tells Oti chief
Akufo-Addo launches 'Clean Your Frontage' campaign towards making Accra cleanest city in Africa