Nana Addo ignores Socrate Sarfo to appoint Dr Ziblim Barri Iddi
Dr Iddi, a lecturer at the Political Science Department of the University of Ghana, was among a list of Deputy Ministerial nominees released on Wednesday, March 15, 2017.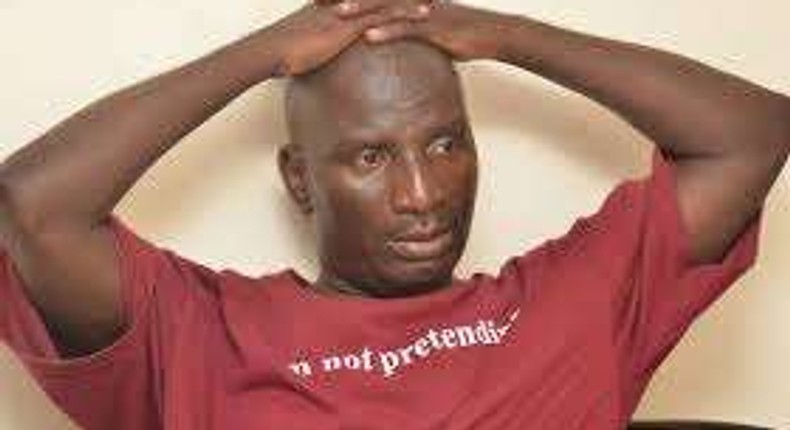 President Nana Akufo-Addo has appointed Dr Ziblim Barri Iddi to the Tourism, Culture and Arts Ministry as Deputy Minister.
President Akufo-Addo nominated Catherine Ablema Afeku as the minister for Tourism and Creative Arts.
However, the race for who becomes her deputy became a matter of public debate and the likes of Socrate Sarfo and Kojo Antwi were all mentioned as possible names to be considered for the position.
Movie producer Socrate Safo had mentioned that he will accept to serve as deputy minister in Nana Akufo-Addo's administration if the offer was made to him.
Members of the Creative Arts for Change were rooting for him to be named as Deputy Min. for Tourism, Culture & Creative Arts.
According to him, they were championing for him to be deputy minister of Tourism, Culture & Creative Arts because they wanted someone who understands their challenges.
People criticized Socrate sarfo, insisting he does not qualify for the position.
Ghanaian Musician, Wanluv da Kubolor stated that the Ghanaian movie producer, Socrate Sarfo is not deemed fit to be appointed the Deputy Minister for Tourism, Creative Arts and Culture because of the negative effects of his movies on Ghanaians, especially children.
Socrate Sarfo declared support and campaigned for the New Patriotic Party and Mr. Akufo-Addo in the 2012 and 2016 polls and the portfolio is seen by many as a reward for his efforts towards the party's success at winning back power.
Get our Top Stories delivered to your inbox
Recommended articles
Akufo-Addo is complicit in the galamsey menace – Murtala Mohammed
Lady closely misses death while using loaded gun for TikTok video (watch)
Bereaved family clashes with mortuary officials as corpse is missing (video)
Repatriate all the illegal payments back into the Petroleum Fund – Mahama to Ofori-Atta
Ghanaians rubbish ECG's claim that system challenges have been resolved
Your performance and hard work have achieved so much for Ghana – Ya-Naa praises Bawumia
I'm not into galamsey – Chairman Wontumi responds to critics
EMY Africa Awards: Ghana's female pilot Audrey Maame Esi wins Young Achiever of the year
Ibrahim Mahama, Prof. Effah Kaufmann, Adjetey Annan and more win at 2022 EMY Africa Awards