"Living a Christian life is not just about salvation"
According to him, some people may be saved but will not experience God's power because they are of little faith.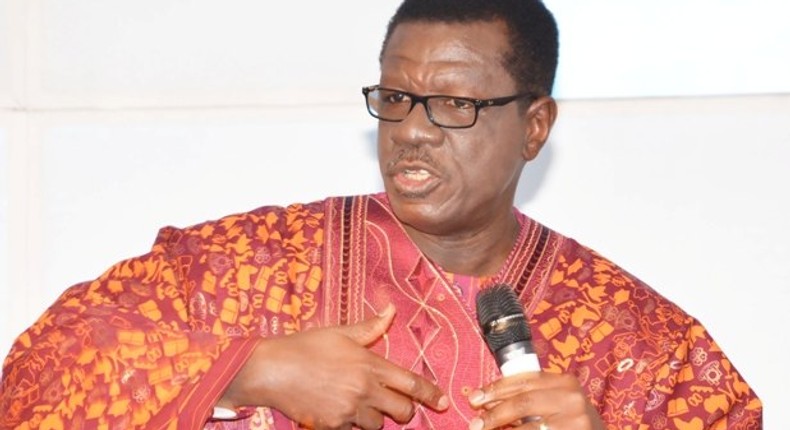 The Founder and Leader of International Central Gospel Church (ICGC),
Dr Otabil in one of his teachings highlighted the essence of faith in one's life saying that it is one of the surest ways of experiencing the power of God.
"Another level of faith you must have is what I call 'Active Faith'. Active faith enables us to experience God's power. You believe Jesus died for you, you're saved. But that doesn't mean you've experienced God's power. There are people who are saved who never experience God's power in their lives.
"Mark 5:34 says, 'And Jesus said to her, daughter, your faith has made you well'. We need our faith to be active so we touch the power of Jesus and receive miracles from Him," he said.
Dr Otabil outlined four types of faith and the effect they have on mankind.
"Natural Faith gives us confidence, Saving Faith gives us salvation, Active Faith helps us experience the power of God, and Overcoming Faith empowers us to live victorious. Living a Christian life is not just about salvation and experiencing supernatural miracles, it is also about overcoming temptations, adversity, persecution etc." he noted.
Adding, "Every human being starts with Natural Faith but you must have Saving Faith. You must be born again. After Saving Faith, your faith must be active."
Recommended articles
Church of England launches project to stop referring to God as 'He', 'Him' and 'Our Father'
Ken Ofori-Atta should be chased out of office by the military – Yaw Tano
Enchi constituency: 14 persons arrested in connection with disturbances at NPP elections
University of Ghana converts plastic waste to petrol, diesel and gas
Police pushed cannabis into his throat in our absence - Shadrach's sister alleges
Ablakwa vs Kusi Boateng: NDC condemns judicial abuse and despicable efforts to gag MPs
Meet Alphonsus Adu-Bredu an NSMQ alumnus developing wild robots
You are not a preacher, you are a witchdoctor – Prophet Oduro slams Kyiri Abosom
GH₵50m worth of cannabis destroyed by NACOC