How data journalism can empower Africans at the polls and beyond
Data journalism and visualisation can help ordinary citizens understand complex issues in their societies more deeply. And that drives democracy.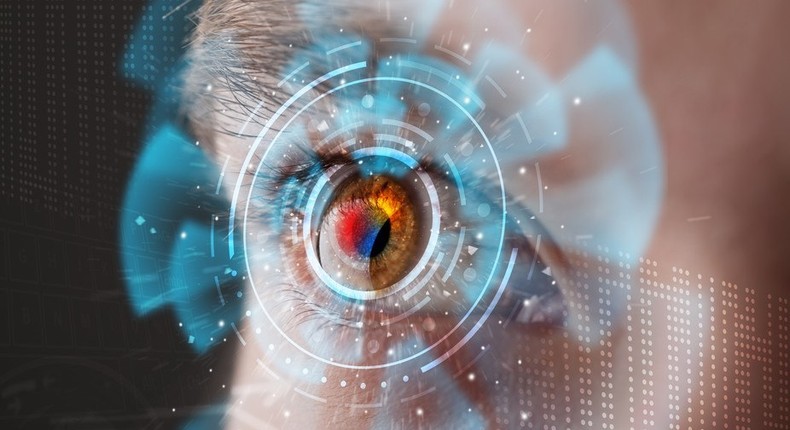 People in Africa are learning how to demand accountability from their governments.
But they have a way to go before fully making the transition from voters to citizens.
What's the difference? Voters are "subjects". They participate in elections hoping to get material benefits from government, but have little or no control over what they get. Citizens, meanwhile, fully understand their political rights and take judicious actions to hold elected representatives accountable.
One way to deepen the attitudes and behaviours of African voters as citizens who demand their rights is to empower themwith knowledge. This has been proved in India through legislation that's allowed ordinary citizens greater access to information. The media has an important role to play in this empowerment – through visualised storytelling and data journalism.
What data visualisation can do
Visualisation is to data journalism what petrol is to a car. It is the fuel that gets the journalist to the destination of telling complex stories driven by facts so that they can be easily understood.
In simple terms, data visualisation involves presenting numerical information using pictures and graphics. Thanks to digital technology, it is now possible to capture, store, analyse and discover a wide variety of data. This retrieved information can then be presented in a consistent, organised way. It can be displayed using strikingly beautiful visuals that grab people's attention.
When it's done well, visualisation reveals the trends and patterns in numerical data that could otherwise be hidden. There are many tools that help journalists turn what might appear to be dense or even dull information into something fascinating.
With interactive visualisation, users can use software to drill deeper into charts and graphs for more detail. This intuitively changes what data is seen and how it's processed. It enhances an audience's ability to extract answers and make meaning from the information gathered. This allows people to grasp difficult concepts easily and make informed decisions – such as who'll get their vote on election day.
Empowering voters with visualisation
Twenty-two African countries are holding presidential, parliamentary or general elections in 2016. Critics say that the media offers only shallow reporting and analysis during election campaigns in Africa. They say that newspapers and websites prioritise maximum audience shares and profits by focusing mainly on conflict. In politics, this typically means telling tales of strong individual personalities struggling against one another for power and personal gain. This "horse race" journalism is further encouraged by media owners' deep investment in maintaining the status quo.
While there is some truth to this, another explanation is that complex social and political issues in election campaigns are difficult to package as compelling news narratives. Typically, complex stories require longer written and verbal descriptions and are more difficult to photograph or televise. They are less exciting to the reader or viewer.
Data journalism and visualisation can really help here. Examples from elsewhere in the world show this is the case.
In the US, for instance, interest in the 2016 presidential election is at a fever pitch. Websites, TV channels, radio stations and newspapers are full of coverage about candidates' movements, their private lives and their promises. How can an ordinary voter keep track? The New York Times has collected data about candidates' stances on key issues like immigration, climate change and gun control. Visitors to the site can choose a candidate or an issue to explore in depth.
This could just as easily be applied in African countries to help voters keep up with their candidates.
Beyond politics and elections
Visualisation can be a powerful tool beyond elections, too. It can help people to engage with complex social issues. The Guardian, for example, collated an interactive map about police killings in the US. This allows a deeper but visually engaging look at what's become a huge societal problem.
Also in the US, data visualisation has made people aware of the abuses in health-care administration. Visualisation has also been used effectively to track the roughly US$1 trillion developing and emerging economies lose as a result of some illegal activity.
There are some good African examples of visualisation, too. Economist Max Roser has used this approach to track Africa's general socio-economic and political progress. He collects often complex, multi-layered data and presents it in a way that's easy for anyone to navigate.
A South African website, Wazimap, allows people to explore their own suburbs using data from the country's 2011 census. They can see how many households in an area have access to proper water and sanitation, or map the average age of residents.
There's no end to how this visualisation can be used. Journalists could track access to energy, map household income distribution, and unpack information about life expectancy and birth rates. Virtually any data that makes citizens more socially and politically aware can be visualised. And keen coverage of complex issues is part of journalists' responsibility – whether they're helping people decide who deserves their vote or uncovering private sector corruption.
Recommended articles
I'm confident of winning Assin North NPP parliamentary primaries - Charles Opoku
Paramount Chief distances himself from 14-day ultimatum to Agyinasare
Ensure fairness in the presidential primaries – Alan Kyeremanten's camp to NPP
Remove taxes on sanitary pads — CSOs to gov't
Operation Halt II arrests 26 'galamseyers' at Patase
I'll never quit the NPP flagbearer race for anyone – Kennedy Agyapong
I'll set a new standard in governance when I return to power – Mahama
Being a president isn't just about speaking good English – Kumchacha shades Akufo-Addo
2 friends of barber who allegedly killed SHS girlfriend at Akyem Nsutam picked up