"Karma will surely work" – Ghanaian landlady cries as young tenant 'hits and runs'
A heartbroken Ghanaian landlady has cried and lost her appetite for food after one of her male tenants had sex with her for one and a half years without paying rent, and then vacated the house secretly with plans to marry another woman next month.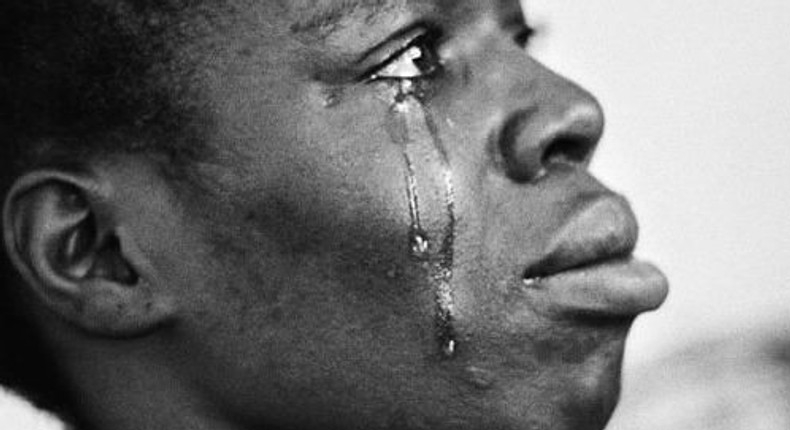 The anonymous woman took to a Facebook page called Anonymous Confessions Of Ghanaian Women to pour her heart out.
According to her, she will be 50 in August, while the tenant lover is in his 20s.
She narrated that although concerned people warned her against having a romantic relationship with the tenant because of the age gap between them, she was blinded by affection and ignored them.
"Many people kept telling me that he is too young for me, but I didn't care about it cos we were both in love," she said in a post.
She added that aside from not collecting rent from the young tenant for the entire period of their dating, she also gave him money every week for his upkeep.
"Since we started dating one and half years ago, I stopped taking his rent money.
"I know I was more of a sugar mummy cos I was taking care of him. But I thought he was serious about me. "Hmmm I was giving him money every week and I have realised what foolishness has made me do."
Having enjoyed all this largess, the tenant, without giving any prior notice, packed out of the house, leaving his lover to cry all day and lose appetite for food.
What's even more disappointing to the heartbroken landlady is that the guy is allegedly planning to marry another lady soon.
"Now last month the guy suddenly packed out of my house and I just heard he is getting married next month.
I have been crying all day and I have lost my appetite. At my age I thought I was too old to be tricked like this and I can't believe this has happened to me. He has even blocked me everywhere but my Karma will work for me. I hope he sees this message and knows that my karma will surely work for me."
Read her full post below:
JOIN OUR PULSE COMMUNITY!
Recommended articles
Celebrated Ghanaian pilot quits Emirates Airlines for McDan Aviation
National Cathedral: Akufo-Addo's pledge to God is a national pledge – John Kumah
Bawumia, MPs attend one week observation of Jospong's late dad
Ghana in a perilous debt situation under NPP – Kwabena Duffour
Stop using soldiers to install prepaid meters in Kroboland – Parliament
Multimedia journalist kneels to beg Akufo-Addo, says the hardship is real (video)
GIS Prom: Here's how much you need to pay to enrol your child at GIS
Inside the most expensive school in Ghana where kindergarten costs GHc176K a year
2024 elections: I don't see Alan Kyeremanten as a leader — Nyaho-Tamakloe