22 judges suspended
The Council has also put 12 High Court judges under investigation.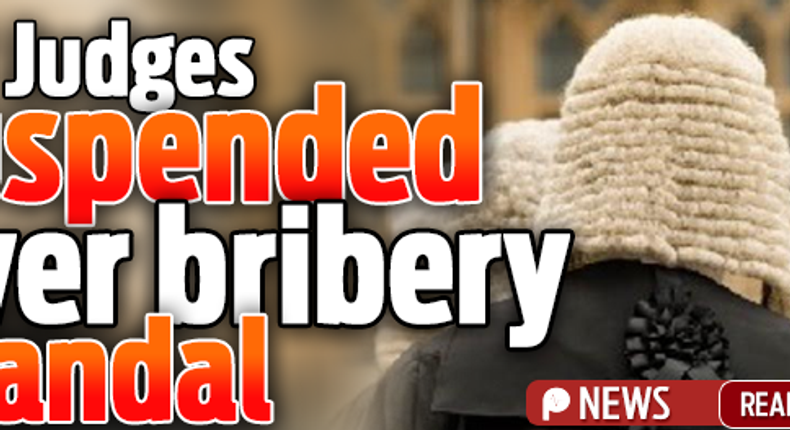 22 judges who were cited in the judicial corruption scandal have been suspended by the Judicial Council.
Having been presented with a video evidence by ace journalist, Anas Aremeyaw Anas regarding some judicial malpractices, the judicial council together with the Chief Justice, Georgina Theodora Woode took that decision after thorough examinations.
According to a statement signed Justice Opoku Acheampong, a petition for the removal from office of the 22 Circuit Court Judges and Magistrates was directed to the Chief Justice to be dealt with, under Article 151 of the Constitution.
An Emergency Judicial Council meeting was held on 2nd September, 2015 to discuss the matter and the following decisions and measures were taken.
1. A Disciplinary Committee of the Judicial Council was constituted to investigate the petition against the 22 Judges and Magistrates. It is a five -member Committee chaired by a Justice of the Supreme Court.
2. On September 7, 2015, the 22 Circuit Judges and Magistrates were served with letters stating the allegations against them and were asked to submit their responses by September 9, 2015.
3. The Judicial Council further decided that upon receipt of their responses the 22 individuals should be suspended until the final determination of the matter.
Anas Aremeyaw Anas sent two petitions: one dated 31st August and addressed to the president; the other on 2nd September 2015 to the Chief Justice.
About 180 officials of the Judicial Service have been caught on camera taking bribes and extorting money from litigants.
Thirty-four of the suspected culprits are said to be judges at the High, the Circuit and the District courts.
Some of the culprits have also been linked to sex scandals in a three-hour edited video emanating from a two-year investigation into corrupt practices in the Judicial Service.
Reports suggest that two of them have in a panic-reaction, tendered their resignation.
One judge has suffered mild stroke and another hospitalized at Nyaho clinic after news of their involvement in a corruption scandal broke.
JOIN OUR PULSE COMMUNITY!
Recommended articles
Captain Smart arrested for calling for an uprising in Ghana
1.75% E-levy will generate a lot of money to develop Ghana - MP
Parliament constitutes bi-partisanship to fix 2022 budget issues
Gov't should focus on transforming vocational education – Jaman South MP
COVID-19 vaccination compulsory: Police to inspect vaccine cards from next year
Report: Krobo residents rejecting COVID-19 vaccine over fears that it'll make them vote NPP in 2024
Entamoty Media successfully hosts 3-day Zeepay YT Creators festival
Why are you not speaking against this insensitive Akufo-Addo govt? - Captain Smart to traditional leaders
NPP will match NDC boot for boot – MP