8,000 CCTV cameras to be deployed to fight crime - Bawumia promises
Vice President Dr Mahamudu Bawumia has said the government is in the process of procuring 8,000 CCTV cameras to be deployed nationwide as part of measures to fight crime in the country.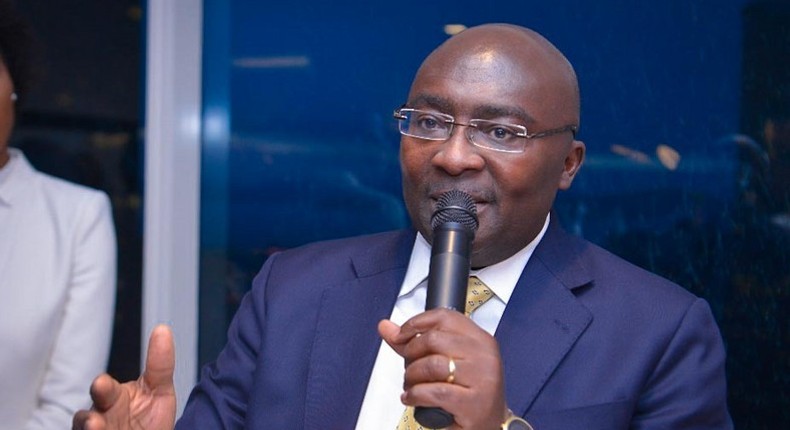 The procurement, Bawumia said forms part of measures being taken to digitize the police's information system.
He said the government is committed to resourcing the country's police service to help it effectively fight crime.
He added that 1,000 CCTV cameras had already been deployed across the country to combat crime.
Speaking at a Business Roundtable forum at the 2019 edition of the Ishmael Yamson and Associates on Wednesday, May 30, 2019, Bawumia said "We've deployed about 1000 cameras across the country with a central monitoring centre in Accra, Tamale and Kumasi. The three centres will monitor all the 16 regions. So the 1000 cameras is just the first phase. The second phase will be a deployment of 8000 additional cameras. We want to have a situation where the police are helped very much in their fight against crime with real-time data so that we see what is happening virtually everywhere we can. It really helps."
On the fight against corruption, Bawumia said fighting the canker could be likened to a battle against 'demons and principalities'.
"When you are fighting corruption, as I say, you are fighting 'demons and principalities'. So you always have to be on top of it because they come in different shapes and they reinvent themselves," he said.
He stated that the Special Prosecutor has started work and said the government has a lot of confidence in the office.
"We have not had this [Special Prosecutor Office] since independence, it has been over sixty years if it takes a few years to get it moving then as a country, we have made a lot of progress," he said.
Get our Top Stories delivered to your inbox
Recommended articles
Kwame Nkrumah didn't achieve anything; Akufo-Addo is better than him – Agya Koo
UEW stakeholders set October 7, deadline to settle GPA issues after protests
Chief in Mankessim murder case is alive – Police
President Akufo-Addo booed during speech at Global Citizen Festival
Judges are not above the law; they can be criticized – Hassan Ayariga
Three more students arrested in connection with Katanga, Conti riots
We didn't issue Aisha Huang's return visa – Ghana Ambassador to China
UEW - Students protest over discrepancies in their results.
World Bank vindicates Bawumia over impact of Mahama's energy sector contracts