Aisha Huang re-entered Ghana with fake documents – National Security
Palgrave Boakye Danquah, government spokesperson on National Security, has disclosed that Chinese national Aisha Huang returned to Ghana with fake documents.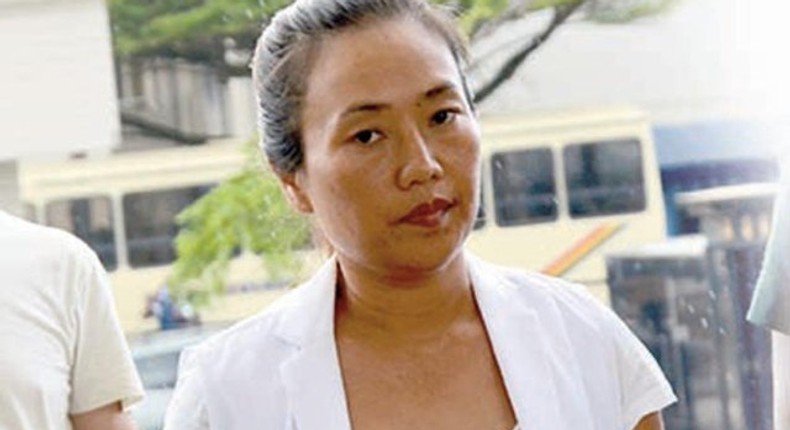 He said the 'galamsey queen' changed her name and details to enter the country after her deportation in 2018.
"For us as a government, we are aware that she entered with illegal documents; forged documents which do not represent the names."
"But because of how good our security services are, we had to follow her to be sure that she was the same person that was deported out of the country."
"Over several weeks, we monitored her and got to know that she entered into the country with false documents," he said.
This account contrasts that of officials from the Ghana Immigration Service who believe Ms. Huang entered through Ghana's porous borders.
The popular galamsey businesswoman was a household name in Ghana five years ago but fled to her home country under bizarre circumstances.
But in the latest development, Aisha Huang, has been charged together with three others for engaging in sales and purchases of minerals without a licence.
She is also separately on a provisional charge of engaging in mining without a licence.
Her plea on the two charges was reserved due to the unavailability of a Chinese interpreter when she appeared at the Circuit Court in Accra on September 1.
While Aisha Huang was arraigned last Friday with her plea yet to be taken, the remaining three – Jong Li Hua, Huang Jei and Huiad Hiahu appeared before the Circuit Court presided by His Honour Bright Acquah, on Monday, September 5.
Get our Top Stories delivered to your inbox
Recommended articles
You can't rule Ghana with your empty heads and beards – K.T Hammond slams youth for booing Akufo-Addo
Illegal mining: Police officer drowns while chasing 'galamseyers' on River Sui
Use your booing to do a self-introspection – Obiri Boahen charges Akufo-Addo
Eric Don-Arthur defends Victoria Hamah, says she's an honest lady with Integrity
Akufo-Addo's booing signifies vote of no confidence in him – Sammy Gyamfi
Korle Bu on high alert as Covid-19 infection increases among staff and patients
19-year-old man dies after being shot while intervening in parents' quarrel
Extend SIM card registration – Kofi Akpaloo pleads
Heckling of Nana Addo was a reflection of the mood of Ghanaian youth — NDC