Akufo-Addo must resign; he's shown incompetence on galamsey - Martin Kpebu
Private legal practitioner, Martin Kpebu has called on President Nana Addo Dankwa Akufo-Addo to resign.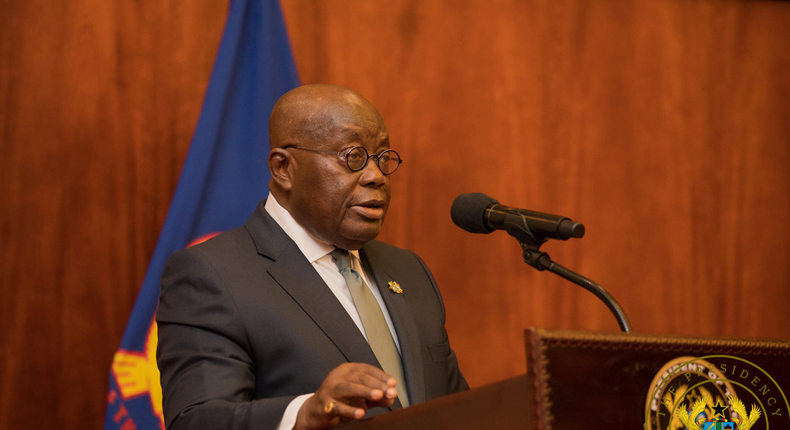 He said the president has to resign because he has failed in the fight against galamsey.
He said President Akufo-Addo had demonstrated enough incompetence to deal with the issue.
This, he said, is due to President Akufo-Addo's failure to act on the briefings provided to him routinely by the security agencies on the matter.
"As we sit here, in every part of Ghana, the National Investigations Bureau (NIB) has officers all over. In every district of Ghana, there is a NIB officer. So as you are walking around, he is also walking in the society and watching.
"So he knows. Look, the President can't say he is not being briefed about this thing. He is just sleeping on the job…I don't know how many times we have to call on him."
"He just has to resign. This man is giving us too much headache. He has to check out…he should just resign. That is the best thing. He has shown clearly that he is not competent.
"…we can't fight galamsey…every time, he is always reactive…always reactive," he stated.
In a meeting with the National House of Chiefs in Kumasi, President Akufo-Addo a concerted effort by the government to stop galamsey can help the NPP win the 2024 elections.
"Let us work together to get rid of this menace. I believe that if the people of Ghana see a determined effort on our part, which yields results, our water bodies are clearing, our lands are being reclaimed, and our forest zones are being preserved, it will help them enable us break the eight", he stressed.
The President also bemoaned how the fight against galamsey caused the NPP parliamentary seats in the 2020 general elections.
Recommended articles
HIV infections on the increase due to galamsey activities — Ghana AIDS Commission
State agrees for Ato Essien to refund GH¢90m instead of being jailed but judge disagrees
Blame govt's indebtedness to suppliers over shortage of premix fuel — Minority
Regressive 2.5% VAT will widen poverty gap — Tax analyst
Ban on galamsey will do Ghana more harm than good – Dep. Lands Minister
Ofori-Atta has more integrity than 99% of Ghanaian politicians – Prof Adei
WAEC releases 2022 WASSCE results
We expect Akufo-Addo to abide by agreement we had on Ofori-Atta's sacking – NPP MPs
National Service Scheme suspends Ashanti Regional Director with immediate effect