BNI investigates two companies for importing infested gizzards into Ghana
The Bureau of National Investigations (BNI) has opened an enquiry into the activities of two import companies for bringing infested gizzards into the country.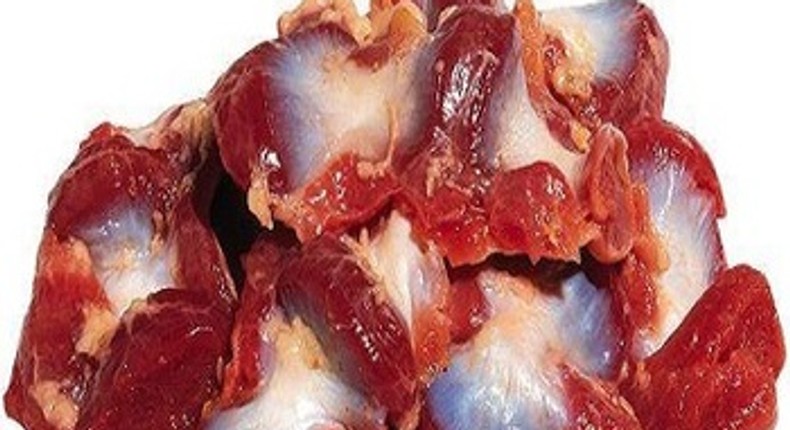 According to officials from the Veterinary Service Directorate of the Ministry of Food and Agriculture (MoFA), they got a tip off from Brazilian authorities on the infested gizzards.
Veterinary officials said they were able to impound one of the containers but three others which can feed millions of people have already been cleared and already on the market.
The containers which have been marked as contaminated were imported from Brazil into the country in 2019.
"Out of the four containers three have been cleared and we did a traceback and found out that indeed the importers have taken out three containers and sold to the unwholesome products to the general public," Dr Asiedu Baah told Joy News' Henry Kwesi Badu.
MoFA then filed a complaint to the BNI and it is awaiting sanctions and prosecutions.
"The importing companies imported products without import permit and veterinary health certificates," Dr Baah noted.
JOIN OUR PULSE COMMUNITY!
Recommended articles
WASSCE 2021: Over 1,300 subject results and 174 entire results cancelled
Police arrests V8 drivers: NPP lawmaker faces court for breaking road traffic regulations
Group to buy car for father who went viral for carrying his daughter during drivers' strike
One Teacher One Laptop deductions: We don't know All Teachers Alliance group - NAGRAT
Ghana's presidential jet has become Uber for African Heads of States – Okudzeto Ablakwa
Tamale: GH¢1.9m bus terminal left to rot after 5 years of completion
Suspected land guards allegedly burn newly built police station
Fact-check: Did Napo sign teachers laptop contract?
Ivorian citizenship: Arrest Jomoro MP – Court issues bench warrant