Cabinet approves new rent bill 'intended to safeguard rights of tenants'
Ghanaian tenants may soon heave a sigh of relief if parliament passes into law a new rent bill that has been approved by cabinet.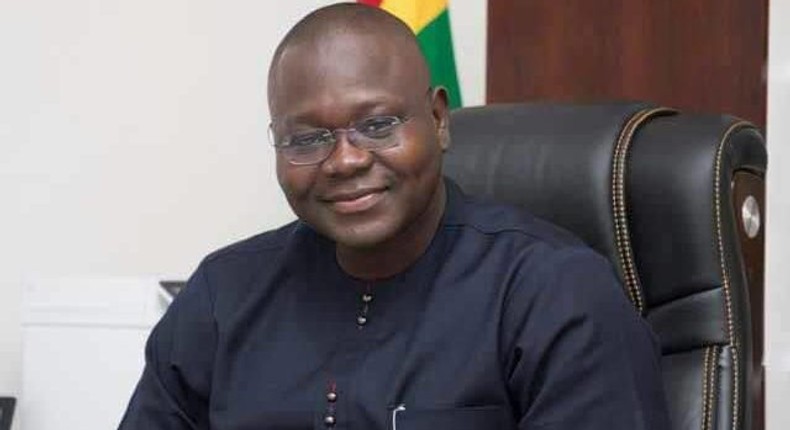 This was disclosed by Minister for Works and Housing, Francis Asenso-Boakye at a Press Briefing on Sunday, November 13.
According to him, the new rent bill provides that a landlord who demands the payment of rent in advance for more than one month in a monthly tenancy or a tenancy which is shorter than one month, or more than one year in a year tenancy which exceeds one year, commits an offence, clearly identified in the bill.
He explained that the current rent law was passed almost six decades ago, and has outlived its usefulness, hence the need to replace it.
"As I have mentioned in recent times, the existing law was passed by Parliament fifty-nine years ago, and therefore, its relevance has been outlived by the current population growth and urbanization, housing availability, rental rates, housing redistribution and eviction controls, amongst several other attendant difficulties, that have engulfed the housing sector.
"The review is intended to safeguard the rights of vulnerable tenants who have been outpriced by the uncontrollable hikes in the cost of renting accommodation," Asenso-Boakye said, as quoted by citinewsroom.com.
He urged Ghanaians to contribute to the bill by channelling their views through their members of Parliament who are expected to pass it into law.
The current rent law forbids property owners from taking more than six months' advance from potential tenants but that has been breached woefully, with the taking of two years becoming the convention.
There is also no regulation of rent pricing, so landlords/ladies abuse their discretion by hiking rent charges astronomically, making life difficult for tenants. The new bill aims to address these and many other issues facing Ghanaian tenants.
Recommended articles
Church of England launches project to stop referring to God as 'He', 'Him' and 'Our Father'
Ken Ofori-Atta should be chased out of office by the military – Yaw Tano
Enchi constituency: 14 persons arrested in connection with disturbances at NPP elections
University of Ghana converts plastic waste to petrol, diesel and gas
Police pushed cannabis into his throat in our absence - Shadrach's sister alleges
Ablakwa vs Kusi Boateng: NDC condemns judicial abuse and despicable efforts to gag MPs
Meet Alphonsus Adu-Bredu an NSMQ alumnus developing wild robots
You are not a preacher, you are a witchdoctor – Prophet Oduro slams Kyiri Abosom
GH₵50m worth of cannabis destroyed by NACOC