CETAG, CENTSAG to reactivate indefinite strike from Monday
The Colleges of Education Teachers Association of Ghana (CETAG) and the Colleges of Education Non-Teaching Staff Association of Ghana (CENTSAG) say they will do so on Monday, November 14, 2022, reactivate their indefinite strike.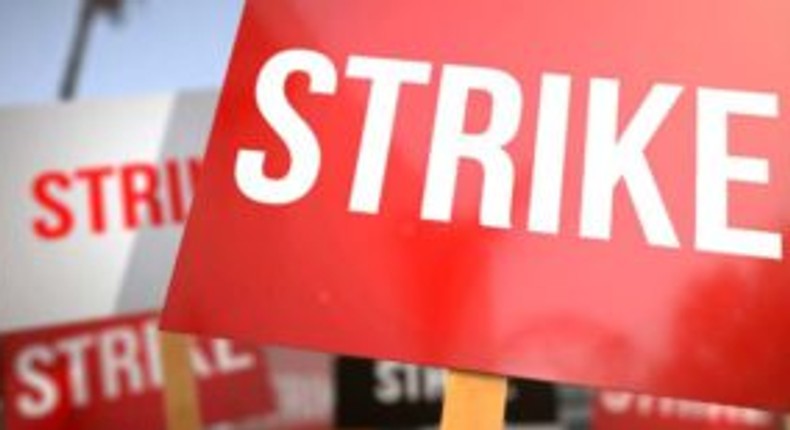 This follows their demands not being met by the government despite a five-day grace period.
The associations in a joint statement charged the government and the Ghana Education Service (GES) with unfair treatment over the years.
In January 2022, CETAG called off its weeks of strike after an assurance to resolve the non-implementation of its 2017-2020 conditions of service. Still, those resolutions are yet to be implemented 10 months on.
The leadership of the two groups, therefore, gave the Ghana Education Service (GES) five crucial working days to address the following outstanding concerns, but following the government's failure to discourse the concerns raised, the staff has moved to lay down their tools again until their demands are met.
The joint statement issued on Sunday, November 13, 2022, read, "the National Councils of both CETAG and CENTSAG held separate emergency and affirmed the decision to reactivate our suspended indefinite industrial actions effective Monday, 14th November 2022. Our decision to withdraw our services indefinitely is a result of the following":
1. Failure of the Fair Wages and Salaries Commission (FWSC) to make available to CETAG and CENTSAG a draft Memorandum of Agreement (MOA) that captures what the parties mutually agreed on at the end of our negotiations for us to study before proceeding to sign off.
2. Unilateral variation of the effective date of CETAG's 2021 Conditions of Service (CoS) by FWSC from 1st January 2022 to 1st January 2023 contrary to the Rules of Engagement for the negotiations.
3. Unilateral determination of April 2023 by the FWSC as the effective date for placing First Degree Holders of CENTSAG on 17H on the SSSS contrary to the Rules of Engagement for the negotiations.
4. Undue delay of the Ministry of Education to approve the payment of compensation for the all-year-round work to a staff of the colleges of education.
5. Unfair retrospective deduction of office holding allowances paid to some members of CENTSAG and CETAG by the Controller and Accountant-General's Department (CAGD).
6. Deliberate variation of Fuel, Vehicle Maintenance, and Off-Campus allowances of CETAG and CENTSAG members as compared to our counterparts in other analogous institutions in the face of the rising cost of fuel prices in the country.
Recommended articles
Your investigation will make my job better - Education Minister thanks The Fourth Estate
Police arrest 8 people over Computerized School Selection and Placement System fraud
'I'll let you come and help' - Kyiri Abosom tells church ladies as he announces divorce (video)
China and Sneda mall managers arrested for not paying tax
Nana Addo sacked Charlotte Osei over flimsy and contrived reasons — Mahama
Nigerian LGBT rights activist being installed chief in Ghana falls off palanquin (video)
Unemployment in Africa to worsen by 2030 if not addressed — Mahama
Don't give up on Ghana, NDC will rebuild it – Mahama assures
Research: NPP delegates prefer Dr. Bawumia to Alan Kyeremanten as flagbearer