Fast track IMF negotiations – Mahama calls on government
Former President John Dramani Mahama has called on the New Patriotic Party (NPP) administration to fast track its bailout negotiations with the International Monetary Fund (IMF).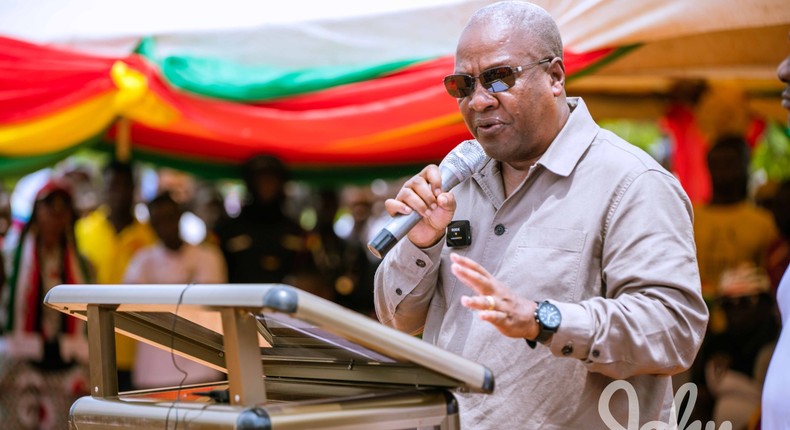 He said a hastened deal will give the country a stable economic outlook.
In a post on social media, the National Democratic Congress (NDC) flagbearer for the 2020 general elections said delays in the negotiations further deteriorates the economy.
"Distressing! Every passing day makes our economic situation worse. Gov't must work with greater alacrity to lock in a programme with the Fund in order to create a more predictable economic outlook", he wrote.
Finance Minister, Ken Ofori-Atta on Wednesday, September 28, 2022, said government will fast-track negotiations with the International Monetary Fund (IMF) to ensure key aspects of the programme are reflected in the 2023 budget statement.
According to the Finance Minister, "The IMF Mission will cover 10 days; and in line with H.E. the President's dialogue with the IMF Managing Director, Kristalina Georgieva, negotiations will be fast-tracked to ensure that key aspects of the program are reflected in the 2023 Annual Budget Statement in November 2022."
He also noted that the Ghanaian government is currently trying to ensure that it negotiates a deal with the IMF that promotes stability in its macroeconomics, guarantees durable and inclusive growth, and promotes social protection.
Although, he said no deal has been made yet as an agreement on the parameters of debt operations is still inconclusive.
"We simply have not reached any agreement with the Fund on the parameters of any debt operations as we are in the process of completing the debt sustainability analysis. Government shall continue to actively engage all stakeholders clearly and transparently as we seek to fast-track the IMF negotiation process." he said.
Ghana's economy grew by 4.8% in Q2 of 2022, despite its recent economic crises, proving that at the very least, Ghana's current administration understands how to manage the country's resources and, of course, its crises.
Recommended articles
HIV infections on the increase due to galamsey activities — Ghana AIDS Commission
State agrees for Ato Essien to refund GH¢90m instead of being jailed but judge disagrees
Blame govt's indebtedness to suppliers over shortage of premix fuel — Minority
Regressive 2.5% VAT will widen poverty gap — Tax analyst
Ban on galamsey will do Ghana more harm than good – Dep. Lands Minister
Ofori-Atta has more integrity than 99% of Ghanaian politicians – Prof Adei
WAEC releases 2022 WASSCE results
We expect Akufo-Addo to abide by agreement we had on Ofori-Atta's sacking – NPP MPs
National Service Scheme suspends Ashanti Regional Director with immediate effect