Ghana's unemployment rate stands at 13% - Labour Minister
The Minister of Employment and Labour Relations, Ignatius Baffour-Awuah has disclosed that Ghana's unemployment rate stands at a whopping 13 percent.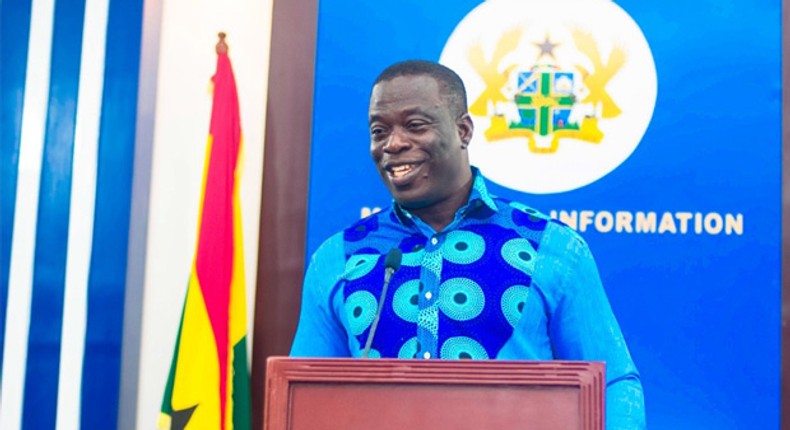 Speaking in Parliament, he said the recent figures are from the 2021 population and housing census.
He said the 2021 population census put the labour force, which was the economically active population of 15 years and older, at 11,541,355, adding that out of the figure, 9,990,237 were employed and 1,551,118 unemployed. "This puts the unemployment rate at 13.44 per cent," Mr Baffour Awuah said.
"Mr Speaker, the above figures are at variance with the figures obtained from the ILOSTAT on Ghana for the same period. According to the ILOSTAT report, the unemployment figure of Ghana for 2019 was 4.12 per cent and 4.53 per cent for 2020," he said.
"Mr Speaker, in 2021, the Ministry of Employment and Labour Relations undertook a trend analysis of the unemployment situation in the country over the past 29 years (1991-2020). Data for the analysis was sourced from the International Labour Organisation's ILOSTAT, a global reference for international labour statistics. ILOSTAT cross-references data from the labour surveys, census and other national data from Ghana Statistical Service for its analysis," he said.
Baffour Awuah said the variations of the GSS figures and that of the ILO stemmed from a different definition that was used in their computations.
"Mr Speaker, ILO's standard definition of unemployed persons is all those you have attained employable age and are available for jobs and looking for jobs but not getting ie this excludes all those who have reached the employable age, not working, yet are not looking for jobs within the reference period.
"GSS, however, uses ILO relaxed definition of unemployment which includes all persons that have reached the employable age and are available for jobs, whether looking for jobs or not. For instance, in analysing the metadata from 2019 from the GSS, GLSS, per ILO's definition, the unemployment rate stood at 4.12 per cent. But using the relaxed definition an additional 4.3 per cent was added to bring the ratio to 8.4 per cent. "Mr Baffour Awuah told Parliament.
Admitting to unemployment issues as a major policy concern that had dominated national discourse since time immemorial, the sector minister said it was important stakeholders recognised and acknowledged the dynamics of Ghana's labour market system as well as the data and reporting challenges of national institutions such as the Labour Department and the GSS.
Recommended articles
KT Hammond, Bryan and other new ministers approved by parliament (How MPs voted)
NDC MPs reject two justices nominated to the Supreme Court
Parliament suspends sitting over disagreements on how to vote for Supreme Court and Ministerial nominees
There are areas in Ashaiman Police can't go and arrest criminals — Ghana Armed Forces
E-block project left to rot in the bush at Ashaiman
Residents flog landlord publicly after being caught in bed with tenant's second wife
Leave us to enjoy honeymoon – Man, 66 tells critics, says young-looking wife is 21 and not 11
This is needless, detestable lowering of the bar – Prof Prempeh to Akufo-Addo over EC jobs
Free SHS should be targeted at the poor else it will collapse in the next decade – Haruna Iddrisu