If you experience urine leaks these 5 tips work
Loss of bladder control affects women between the ages of eighteen to sixty five and it's surprisingly common! If you have this condition, these lifestyle changes help contain it...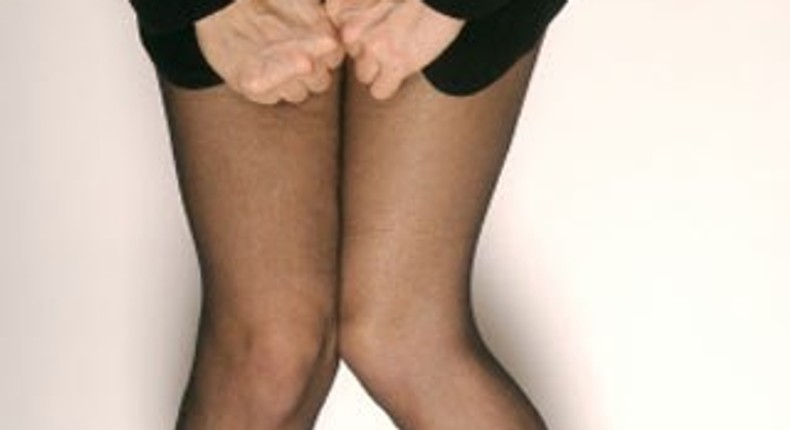 Urine Leaks/loss of bladder control is common amongst women and it gets embarrassing over time.
The condition reports reveal affects women between ages eighteen (18) through sixty-five (65) and it could get worse it not properly managed.
Loss of bladder control/urine leaks/urinary incontinence can be contained with simple lifestyle changes without having to undergo any form of surgery
These tips work if you have this condition:
Kegels are known to help tighten the pelvic floor muscle. Try 'squeezing' the pelvic muscle slowly.
A common way to do this is to stop urine flow while at it counting up to 20 before starting the flow, holding each squeeze for 10 seconds.
Drink water when you have to/regularly but don't drink too much to overwork the bladder.
3. Reduce acidic foods in your diet
Foods with high acid content should be reduced. Oranges, apples, lemon and alcohol contain acid known to irritate the bladder. If you have urinary incontinence, reduce intake of these foods.
It's best to relax as this also helps the whole body relax which reports reveal could reduce urinary incontinence.
You can use tampons to stay dry especially when involved in energetic activities or moving around a lot.
Tampons slightly lift up the urethra (which is the bladder opening) to support it when you are moving around. Be sure to remove it as soon as you are done with the activity.
JOIN OUR PULSE COMMUNITY!
Recommended articles
'Akufo-Addo has deepened presidential accountability with regular radio interviews' - Adom Otchere (Watch)
Open your eyes, Akufo-Addo's record is unmatched – NPP tells Oti chief
Akufo-Addo launches 'Clean Your Frontage' campaign towards making Accra cleanest city in Africa
George Akuffo Dampare: Who is Ghana's new IGP?
Legal education can be expanded with just 10% of National Cathedral funds – Chris Ackumey
Police officers who died in car crash mourned
40-year-old man who allegedly killed his pregnant wife dies in police custody
Komenda sugar factory: Nana Addo has failed us - Governance expert
Mahama should let Ghanaians know his views on LGBTQI debate – Okoe-Boye