I became a chauffeur to my dad after I failed my A-level exams – Ken Ofori-Atta recounts life struggles
The Minister of Finance, Ken Ofori-Atta has disclosed that he didn't have life all rosy and figured out when he started.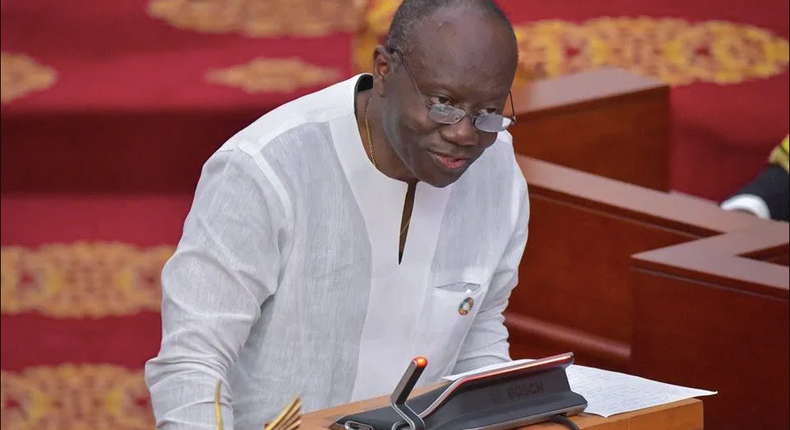 According to him, he became a chauffeur to his dad because he failed his A-level exams at Achimota School.
Speaking at the National Youth Authority Breakfast Meeting of youth agencies in Accra, he said determination is the only way that can make one successful.
"I have gone through that, and, therefore, I know. I went through 6th form in Achimota. Just so giddy and happy, and I completely failed my A-level. And my dad said oh really."
"Why don't you drive me around. Because as far as he was concerned, you had the capacity, and you had messed up.
"I drove dad around, and he was parliamentarian for Begoro at that time," he said
He continued that he spent the waiting time to retake the exam by sitting in Parliament, watching debates and teaching at Accra Academy.
Ken Ofori-Atta, who has been at the forefront of government's push for the e-levy urged the opposition National Democratic Congress (NDC) to move on from the levy.
He said Parliament has already passed the levy and Ghanaians have already embraced it.
Speaking on reports that some National Democratic Congress (NDC) lawmakers have filed a suit at the Supreme Court over the levy, he said it was unnecessary.
"Well, we operate a democracy, anyone at all can run to court when they have an issue, and then it is finally resolved. Similarly, the Minority has the power to head to Court if they have an issue. There is nothing dramatic about it."
"We believe there was a quorum in Parliament. Your walking out does not mean there was no quorum. You could have gone for lunch and come back, who knows? We are pleased with the outcome of the proceedings. I think the nation is settled, there is generally calm. People have come to accept it and are moving on with their lives," he claimed.
Get our Top Stories delivered to your inbox
Recommended articles
YEA partners with Ghana Prisons Service to recruit and train over 2000 persons as prison office assistants
Police arrest one, and others on the hunt for the murder of a victim identified as a Police Officer
The minority is concerned freeze on public-sector hiring will heighten unemployment
Address delay in teachers' promotion, GES boss tasked
2023 budget: brace for more labor unrest – Gyampo warns govt
Nine persons nabbed in Tamale for illegal connection following police-military operation
Technical University administrators alarm strike from December 6
Three hundred and eight officers graduate from the Police Academy
Married woman stabs husband to death for trying to have sex with her