I have no intention to reshuffle; my appointees are doing well – Akufo-Addo
President Nana Addo Dankwa Akufo-Addo has scoffed off suggestions that he has to reshuffle his ministerial appointees.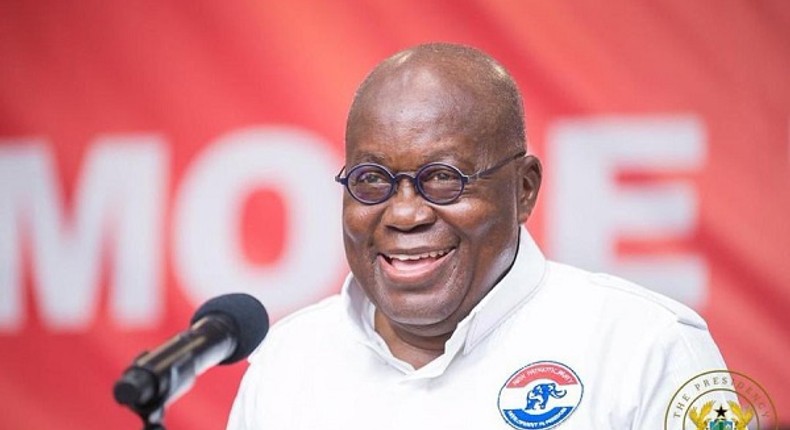 According to him, those calls are unwarranted because his appointees are performing creditably well in their various portfolios.
Speaking on North Star radio in Tamale, the President said his appointees were meeting his expectations.
While President Akufo-Addo said he evaluates the work of his ministers consistently, he feels "many of them for me have done outstanding work. Their output has been considerable, and that is what I look at."
"If the output measures expectations, then I don't have any strong reasons to heed the call," President Akufo-Addo added.
The President also believes calls for a reshuffle sometimes have ulterior motives.
"The calls come for all kinds of reasons; NDC wanting to destabilise the government is one. There are people who are also looking for jobs."
In a recent post on social media, a senior political science lecturer of the University of Ghana, Prof. Ransford Gyampo said the non-reshuffling from the President is hindering development.
"The president's inability to undertake a major reshuffle of his ministers has palpably denied Ghana of the brains, talents and expertise that could have been tapped for national development. Are these the only men? This precedent isn't worth emulating!," Gyampo posted on Facebook.
In a recent interview, Prof. Gyampo advised the government to put on hold its decision to build a national cathedral.
He said it will be okay for the men of God to raise funds to make the hospitals in the country better for the citizens of Ghana rather than raising funds for the construction of a church building.
According to him, "There is the urgent need for these pastors at the forefront of raising funds for the construction of the church house to channel these efforts at making some of the government's social intervention programmes such as Free Senior High School and School Feeding Programme among others in the country better."
Get our Top Stories delivered to your inbox
Recommended articles
The so-called fight against galamsey by the Akufo-Addo/Bawumia government is a scam – NDC
The Ghana Live story: Fastest growing media house celebrates 3rd anniversary
5 reasons why this year's Christmas will be dry in Ghana
I can't accuse Wontumi of galamsey because I don't have any evidence - Ogyeahohoo Yaw Gyebi II
Man who abused 3-year-old child mercilessly in viral video arrested
Dam spillage: Flooding in Weija is a warning to encroachers on waterways — GWCL
You're giving us headache; what's stopping you from resigning? -Kpebu asks Akufo-Addo
Akufo-Addo must resign; he's shown incompetence on galamsey - Martin Kpebu
Security man arrested for resigning after stealing money from church's offering vault