I will stop defending Aisha Huang if I get an appointment from Akufo-Addo – Effah-Dartey
Captain Rtd Nkrabea Effah-Dartey, legal counsel for Aisha Huang has snapped back at critics for representing the embattled Chinese galamsey queen.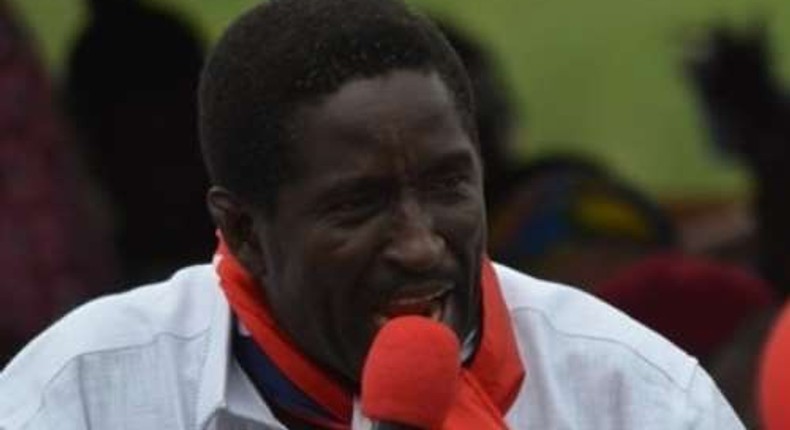 He said he is only doing his job as a lawyer and also looking for his daily bread.
Responding to the critics, Lawyer Effah-Dartey said he has a family to feed therefore he is looking for daily bread.
"People who are blaming me for defending Aisha Huang don't know what they are saying.
"I have a wife, children and grandchildren, so I'm only working for my daily bread.
"I'm defending Aisha Huang for my daily bread", he is quoted in a report by Oyerepafmonline.com.
Asked if he would withdraw his services should the Akufo-Addo-led government appoint him, he said, "If government gives me an appointment to stop defending Aisha Huang, of course, I will stop."
He added that "anytime you see me defending Aisha Huang, it means she has paid me fully. As we speak, I've been paid fully."
Meanwhile, the lawyer expressed concern about access to his client, saying, "my only worry is that I find it difficult to get access to my client. I feel the state is not treating her fairly."
He, however, expressed optimism that his client will be discharged of the charges pressed against her as he believes the state lacks evidence to prove the charges.
An Accra Circuit Court, last week, remanded Aisha Huang and two other accomplices for mining without license in Ghana.
Meanwhile, Aisha and her accomplices pleaded not guilty to the initial charges.
Get our Top Stories delivered to your inbox
Recommended articles
Nana Addo is working hard to restore the economy to benefit all Ghanaians – NPP
Hopeson Adorye names NDC officials who orchestrated the booing of Nana Addo
ECOWAS condemns Burkina Faso coup
Ordering Wontumi's mining firm to stop work without permit not enough – OccupyGhana
Galamsey queen Aisha Huang doesn't sleep in police cells — Odike
E-levy to be reviewed – Ken Ofori-Atta
16 suspects arrested by the police over Asaman Tamfoe shooting
Police arrest 16 suspects over shooting incident at Asaman Tamfoe
Cease your mining operations in the Tano Forest – Lands Minister orders Chairman Wontumi's company