Coffee drinkers live longer, scientists say
The study found that drinking more coffee is linked to a lower risk of death.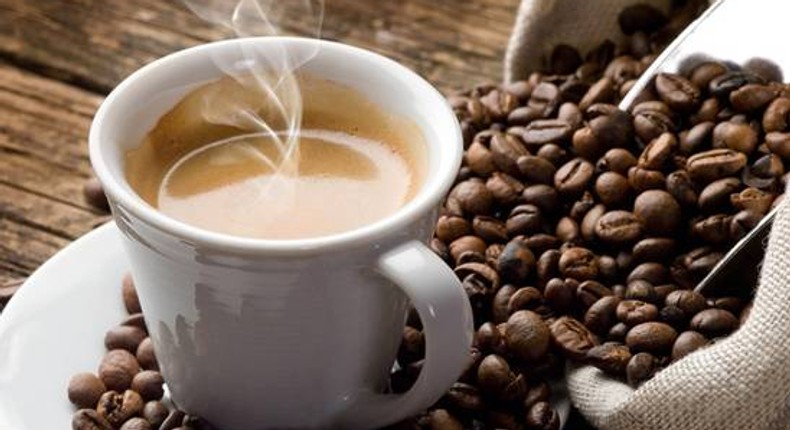 Drinking three cups of coffee a day may help you live longer, a study has revealed.
The research, published in the journal the Annals of Internal Medicine, found that drinking more coffee is linked to a lower risk of death - particularly for heart diseases and diseases of the gut.
The Researchers from the International Agency for Research on Cancer and Imperial College London arrived at their conclusions after analysing data of healthy people over the age of 35 from 10 EU countries.
They asked them once at the beginning of the study how much coffee they tended to drink and then looked at deaths over an average of 16 years.
So how much could a cup of coffee lengthen lifespan?
Prof Sir David Spiegelhalter, from the University of Cambridge, examines the public understanding of risk and indicates that if the estimated reductions in death really were down to coffee, then an extra cup of coffee every day would extend the life of a man by around three months and a woman by around a month on average, the BBC described him as saying.
But critics of the study say the findings are not as clear-cut as the study did not take every factor into account.
For example, the study did not look at how much coffee drinkers earned in comparison with non-coffee drinkers, and how this could affect the lifestyle of each.
The study did not also involve people who had diabetes, heart attacks or strokes at the beginning of the study.
It, therefore, does not tell much about the risks or benefits of drinking coffee if people are not well.
Moreover, some of those people could have become unwell while taking their regular brews.
What should be the way forward?
Health experts say that even if one wants to get more coffee, they should not forget to take a 20-minute walk to a shop to do so.
JOIN OUR PULSE COMMUNITY!
Recommended articles
Gabby used us to demonstrate against Mahama; he's not answering our calls anymore – Akyem youth
Broke Parliament: Don't counter me again — Bagbin to Osei Kyei Mensah-Bonsu
Opinion: Who are we to blame for the flood disasters in Ghana?
Ghana needs to know how you spent COVID-19 expenditure; come and account – Babgin to Ofori-Atta
UPNMG presents oxygen cylinder carriers to Peki Government Hospital
"I've lost all my cigarettes and drinks to the flood" – Accra trader cries (video)
Free SHS has increased senior high school enrolment by over 50% - Bawumia
Court jails 2 Ghanaian armed robbers 30 years each with hard labour
Presidential Staffers: Nana Addo employs 995 including Church Relations Manager