New regions have brought ethnic division instead of development – Okudzeto Ablakwa fumes
Member of Parliament for (MP) North Tongu, Samuel Okudzeto Ablakwa, says there has been very little development despite the creation of six new regions.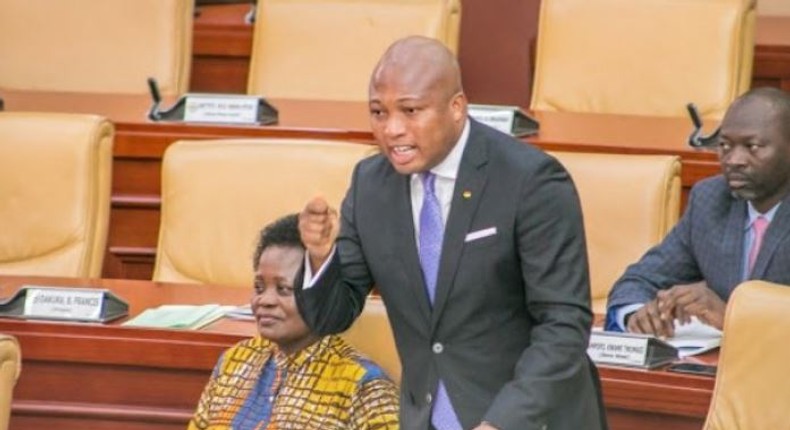 According to him, the decision to create new regions has rather brought ethnic divisions among Ghanaians.
Mr. Ablakwah was speaking at a public forum held in Ho in the Volta region on Sunday, December 9, 2019.
"That notion that to develop in Ghana, to industrialise in Ghana, to get to the next level, to increase our per capital, our GDP and all of that, we should have more districts … should be discarded immediately," he said.
"Having more districts is not what will industrialise Ghana, it's not going to bring development and we've gotten to a time where politicians should be bold, it's just like a father; it's not everything your child asks that you give your child. We spent more on trying to set up that district and feed their bureaucracy and more people on the payroll at the expense of the taxpayer…"
The six new regions were created following a successful referendum held last year in all involved areas.
To this end, the Savannah, North East, Bono East, Ahafo, Western North and Oti regions were birthed.
However, Mr. Ablakwa believes the creation of the new regions has brought ethnic divisions rather than development.
"It is that same notion that has led to new regions; Ghana do we need sixteen regions? Our brothers and sisters in Oti, are they still not agitating, are they still not agitating for their roads, what difference has it made after they voted?
"And my fear, really, is that these things we're doing, more regions, more districts, is rather sharply dividing us on ethnic grounds which is very, very dangerous," he added.
Recommended articles
Nana Addo has over 1000 staff at presidency — Report
Husbands and wives now suspect each other due to economic hardship — Mahama
Over 1,000 Buduburam residents homeless as land owner evicts them forcibly with police support
ECG staff steal GH¢2.1 million to buy houses,cars as company struggles for money to survive
Ghana can function with 19 cabinet Ministers - Kwabena Agyapong
Father Campbell builds mosque at Weija Leprosarium for Muslim lepers to mark 77th birthday
'Genuine anti-corruption crusaders don't hide behind masks' - Martin Amidu on Anas vs. Agyapong case
Family rejects coffin from son-in-law for his mother-in-law's burial, says it's not beautiful
Police arrest 3 suspects for brandishing weapons in viral video