Parliament to consider censure motion against Ken Ofori-Atta today
Parliament is expected to consider the censure motion filed against the Minister of Finance, Ken Ofori-Atta by the Minority today.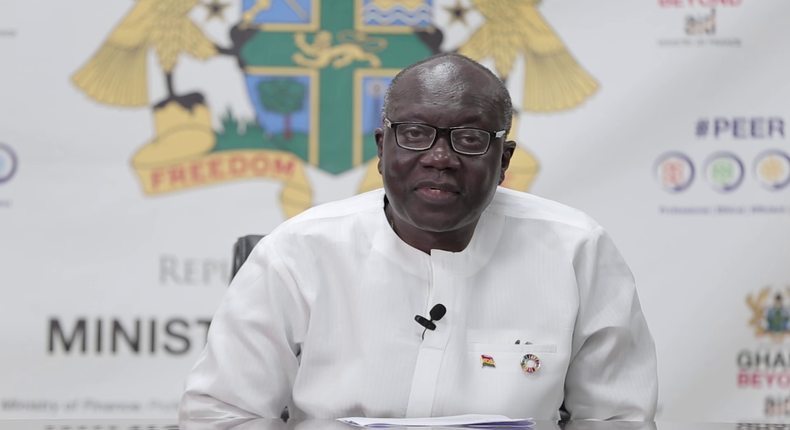 This was disclosed by the National Democratic Congress (NDC) Member of Parliament for Tamale North, Alhassan Suhuyini.
"That is the information that I have that tomorrow, the House will consider the censure motion of the Minister of Finance," he told TV3's Parliamentary correspondent Komla Klutse in an interview on Wednesday December 7.
The Minority caucus filed the motion of censure against the Finance Minister, accusing him of mismanagement of the economy, financial recklessness, conflict of interest, gross mismanagement of the economy.
The debate which was supposed to have been done yesterday, Wednesday was postponed to today will center on whether the House should vote to remove Mr. Ofori-Atta from office or not.
The 8-member ad-hoc committee which was set up by the Speaker of Parliament, Alban Bagbin, to probe the motion brought against the Finance Minister presented its report to Parliament on November 25, 2022.
The ad-hoc committee was co-chaired by the New Patriotic Party (NPP) MP for Adansi Asokwa constituency, K. T. Hammond, and the National Democratic Congress (NDC) MP for Bolgatanga East, Dr. Dominic Ayine.
Some Members of the Majority caucus have also called on President Nana Addo Dankwa Akufo-Addo to sack Mr. Ofori-Atta.
Recommended articles
Trapped victims send voice notes crying for help as earthquake death toll rises above 3500
A new and higher doors will open for you – Bagbin consoles former NDC Minority leadership
Hundreds rendered homeless as fire consumes 'kiosk estate' along motorway (video)
Ministerial reshuffle: K.T Hammond, Bryan Acheampong replace Alan and Afriyie
I know the law but I need cash – Landlord explains why he takes 2 years' advance (video)
NDC Council of Elders resolves impasse over the appointment of Minority caucus leadership
Ibrahim Mahama to pay for treatment of former NSMQ contestant suffering from bipolar disorder
'We don't support him' – NDC condemns Suame Youth Organizer over viral incitement video
5 students in intensive care, 35 others receive treatment as dining structure collapses