Payment for CLOGSAG's neutrality allowance ready – Employment Minister
Ignatius Barfour-Awuah, the Minister for Employment and Labour Relations has disclosed that government is ready to end the strike by CLOGSAG.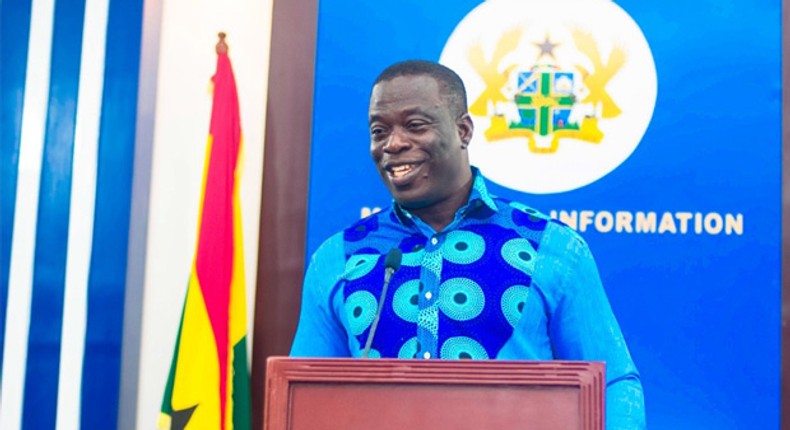 He said their demand for a neutrality allowance has been agreed on and the payment is almost ready.
In a report by Accra based Starr FM, Mr. Barfour-Awuah is quoted as saying that everything is on track to end the strike.
Neutrality allowance is defined as an allowance paid to civil and local government workers to prevent them from engaging in partisanship while conducting their affairs when they are in their various offices.
Meanwhile, this has sparked conversations on whether payment of the allowance is necessary, especially in the midst of the current economic hardships.
However, the government has agreed to pay the 'Neutrality Allowance during the last quarter of 2022
The government has eventually agreed to pay the allowance in the last quarter of the year, however, CLOGSAG hasn't called of their strike.
According to the Head of Local Government Services, Dr Nana Ato Arthur, the government has agreed to their demands.
He, however, said that the name of the allowance has to change from neutrality allowance to a new name.
In an interview on TV3, he said: "Both parties government and CLOGSAG have shown a very good faith as far as this is concerned. Government was very transparent…
"…We are pleading with you CLOGSAG, we can only implement that allowance that we say we are going to give to you, forget about the terminology that we call it. Because today, that terminology, that nomenclature doesn't sit well with us as government."
"So let us have a team to look at how it is going to be called however, that allowance, we will give to you effective the last quarter of the year, from October.
Get our Top Stories delivered to your inbox
Recommended articles
Ibrahim Mahama, Prof. Effah Kaufmann, Adjetey Annan and more win at 2022 EMY Africa Awards
ECG resolves interruption challenge with purchase of prepaid power
SIM cards blocked: Ghana's destiny is not in your hands — Ursula Owusu told
Bolt driver recounts how a lady held his manhood to avoid paying
Nana Addo is working hard to restore the economy to benefit all Ghanaians – NPP
Hopeson Adorye names NDC officials who orchestrated the booing of Nana Addo
ECOWAS condemns Burkina Faso coup
Ordering Wontumi's mining firm to stop work without permit not enough – OccupyGhana
Galamsey queen Aisha Huang doesn't sleep in police cells — Odike