President of Ghana Law School impeached after financial impropriety allegations.
Wisdom Victor Kutor, president of the Student Representative Council of the Ghana School of Law has been impeached for financial impropriety by the Supreme Court of the SRC after he was found guilty.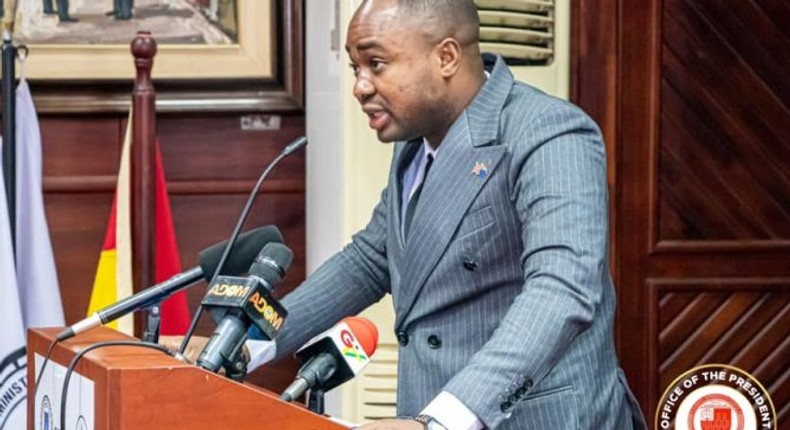 The Supreme Court of the SRC is yet to provide its full judgment on the matter.
Mr. Kutor was accused of buying a car for the SRC from his company, and another one for his personal use under questionable circumstances.
He was also accused of running an SRC-owned Mobile Money business with his company name and diverting proceeds from the business for his personal use.
He also took the unilateral decision on foreign travels of the SRC and single-handedly selected those who traveled.
However, Mr. Kutor has denied all these allegations leveled against him.
In evidence found to support the alleged financial impropriety by the committee set up by the Ghana School of Law concludes that Mr. Kutor put his personal interest above the duties of the Ghana School of Law SRC.
The committee recommended the removal of Mr. Kutor as president of the SRC as a required statutory process. the committee should however be triggered by the appropriate bodies and implore every necessary disciplinary sanction because of the breach of fiduciary duties and presidential oath.
Get our Top Stories delivered to your inbox
Recommended articles
You can't rule Ghana with your empty heads and beards – K.T Hammond slams youth for booing Akufo-Addo
Illegal mining: Police officer drowns while chasing 'galamseyers' on River Sui
Use your booing to do a self-introspection – Obiri Boahen charges Akufo-Addo
Eric Don-Arthur defends Victoria Hamah, says she's an honest lady with Integrity
Akufo-Addo's booing signifies vote of no confidence in him – Sammy Gyamfi
Korle Bu on high alert as Covid-19 infection increases among staff and patients
19-year-old man dies after being shot while intervening in parents' quarrel
Extend SIM card registration – Kofi Akpaloo pleads
Heckling of Nana Addo was a reflection of the mood of Ghanaian youth — NDC