Sack Sheikh I.C Quaye as Hajj Board Chairman – Group to Akufo-Addo
A group calling itself Patriotic Muslim Front has called on President Nana Addo Dankwa Akufo-Addo to dismiss Sheikh I.C. Quaye as Hajj Board Chairman.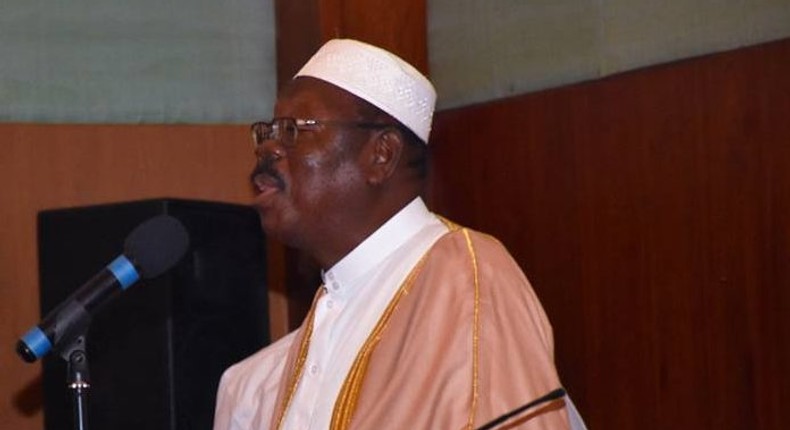 They said the former Greater Accra Regional Minister has not conducted himself well on the board.
The group also said their plea falls on the grounds that Mr Quaye is over 85 years which automatically disqualifies him to lead the Pilgrims to the Kingdom of Saudi Arabia this year once the age limit to qualify for this journey is 18 - 60 years.
Addressing the press, the President of Patriotic Muslim Front (PMF) Haruna Mohammed, cautioned that all Muslims Umma will be called to demonstrate against the President should he refuse to heed to their pleas as Muslims in the country
Mr Mohammed said: "As Sheikh what do you want again, God has blessed you with this age so we are humbly appealing to him to step aside and bring to bear his wisdom, guide the youth, guide the competent people who can assist to achieve the dream and accomplish the mission of his excellency Nana Akufo-Addo. We in the PMF will call on Muslim Umma to demonstrate against His excellency the president should he refuse or heed to our plea as Muslims in this country."
The PMF recommended that "an independent pilgrims compliant office, should be established in the office of the president."
"The role of this office should be to address the complaints of pilgrims in consultation with the board and when necessary through the minister exercising oversight over the hajj board. This office should further be tasked to prepare report for every particular Hajj to ensure transparency and accountability," Mr Mohammed stated.
He also raised alarm over the incessant charge of the cost on those embarking on the journey to the holy land this year.
JOIN OUR PULSE COMMUNITY!
Recommended articles
It's Ofori-Atta who will decide whether we have to go to the IMF or not - Oppong Nkrumah
Woman and 6-year-old daughter gang-raped in moving car after accepting lift
Angry NPP communicator slaps NDC co-panelist on live radio, smashes his phone
"I'm lonely" – Physically challenged 56-year-old virgin regrets rejecting men (video)
Ghanaians don't like paying taxes – Gabby Otchere-Darko 'cries' over e-levy struggles
I'm very disappointed in Akufo-Addo's governance – Teacher Kwadwo confesses
CEO Pryme supports East Legon fire victims
VIDEO: New Juaben Traditional Council Installs Nana Kwaku Boateng III As Paramount Chief
Thief forced to eat a full bunch of unripe plantains (video)