Sex for grades: University of Ghana's punishment too harsh - Gyampo and Butakor
Lawyer for the two University of Ghana lecturers – Professor Ransford Gyampo and Dr. Paul Butakor following a BBC documentary titled 'Sex for Grades' has welcomed the punishment.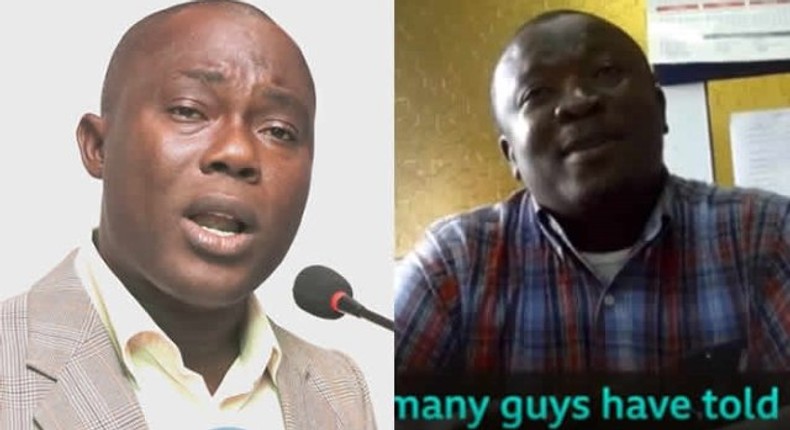 According to Francis-Xavier Sosu, his clients accept the punishment but with reservation.
He said considering the other sanctions attached to the suspension, the action is too harsh.
"It is for this reason that we find the decision to be a little too harsh and the university's communiqué as misleading," he said.
He added: "Our Clients have made it clear to us that as senior members of the University, they do not want to further litigate this matter in court or have a protracted dispute over the issue."
Prof Ransford Gyampo has been suspended for six months, while Dr. Paul Butakor has also been given a four-month suspension without pay.
Pulse Ghana
A statement from the university said: "In addition, Prof. Gyampo and Dr. Butakor are required to undergo appropriate training on the University of Ghana's Sexual Harassment and Misconduct Policy as well as the Code of Conduct for Academic Staff of the University of Ghana.
"They will be required to receive a positive assessment after the training before the resumption of their duties. They are also required to undergo an annual assessment for a period of 5 years."
JOIN OUR PULSE COMMUNITY!
Recommended articles
Ghana's unemployment burden started rising under Mahama's govt - Dr. Duffuor fires
You can also pick up a private members bill on adultery and fornication - Sam George to Ursula Owusu
Omicron: Vaccinated persons are immune to new COVID variant - GHS
Court issues bench warrant for the arrest Madina MP
We are still on target to vaccinate 20m Ghanaians by the end of 2021 – GHS
Stop being irresponsible and accept defeat for your defective budget – Minority to NPP MPs
Check out the champions of the NSMQ from 1994 to 2021
Citi TV gives NSMQ 2021 star Francisca Lamini GH¢5,000
I will not allow the government to frustrate parliament - Bagbin