Transports fares to go up again - GPRTU
The Ghana Private Roads Transport Union (GPRTU) has hinted that it will soon communicate an increment in transportation fares.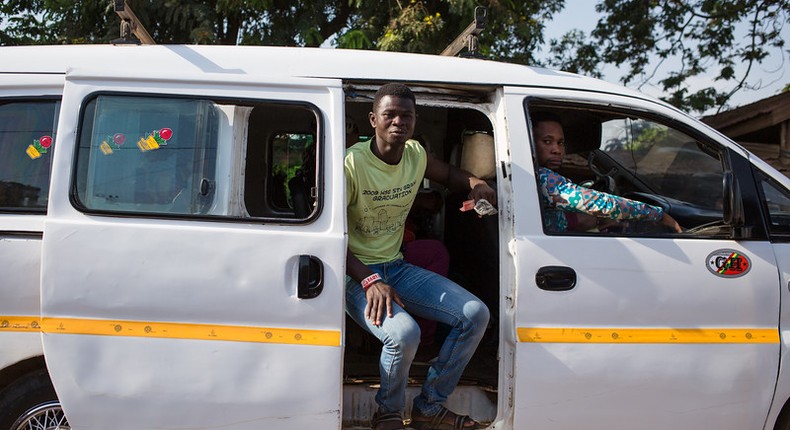 According to the GPRTU leadership, the new fares is due to the incessant increase in fuel prices.
The union says the continuous rise in the price of petroleum products is draining the finances of commercial vehicle owners.
The price of petrol per litre has crossed GH¢11 and diesel sells for over GH¢14 per litre at most pumps.
In a Citi News interview, Head of Communications at GPRTU, Abbas Moro stressed that members of the union are pushing for an increase in transport fares.
"We have sensitized the general public that whenever the prices of fuel go up 10 percent above the existing price, automatically we are supposed to increase fares. There are so many things to look out for including the current economic situation," he said.
Adding that "So for where we are heading towards, we cannot keep sacrificing – definitely when our leadership meets something positive must come out."
Transport fares went up by 20 percent in May.
As of May 9, 2022, when the new fares took effect, petrol and diesel were selling at a national average of GH¢9.41 and GH¢11.12, respectively.
In February this year, there was a fifteen percent transport fares increment.
The Ghana Road Transport Coordinating Council (GRTCC) said the increment was in line with the administrative arrangement on public transport fares and in consideration of the plight of drivers, commuters and the general public.
Speaking to JoyNews, General Secretary of the Council, Emmanuel Ohene Yeboah, said despite the public outcry over the adjustment, their decision remains the same.
"It's unfortunate we have some people going around on social media and national media saying they are not going to go by that and will not adjust to our percentage increase but I think it will be quite unfair and unprofessional to do that…as we indicated earlier on, the 15 percent increase in transport fares remains unchanged," he said.
He added that adjustment has been met with several complaints from the public who are already aggrieved over the economic hardship in the country.
Get our Top Stories delivered to your inbox
Recommended articles
Nana Akufo-Addo charges the youth to embrace responsibility
Kwame Nkrumah didn't achieve anything; Akufo-Addo is better than him – Agya Koo
UEW stakeholders set October 7, deadline to settle GPA issues after protests
Chief in Mankessim murder case is alive – Police
President Akufo-Addo booed during speech at Global Citizen Festival
Judges are not above the law; they can be criticized – Hassan Ayariga
Three more students arrested in connection with Katanga, Conti riots
We didn't issue Aisha Huang's return visa – Ghana Ambassador to China
UEW - Students protest over discrepancies in their results.