We've instructed the military to wage a full-scale war on galamsey operators – Abu Jinapor
Samuel Abu Jinapor, the Minister for Lands and Natural Resources has disclosed that the success or otherwise of the country's war against illegal mining now rests on the Ghana Armed Forces.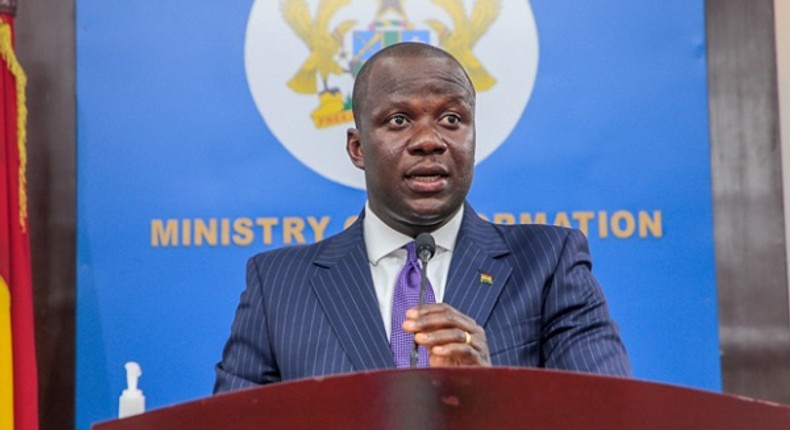 He said the Ministry has been instructed to wage an independent war against galamsey operators across the country.
According to him, whereas his Ministry is involved with formulating the legal framework and policies that guide the activities of miners in the country, the military is responsible for the implementation of same.
"This time around it's been made abundantly clear, we, and for that matter myself as the Minister and Ministry and other stakeholders, are responsible for formulating the policies relating to mining, which is actually what it should be."
"But when it comes to the implementation of the enforcement regime or the enforcement mechanism by the Ghana Armed Forces, they are supposed to do so independent of the Ministry and of any other entity; Chiefs, religious leaders, influential people, journalists, Members of Parliament, Ministers of State, political leaders.
"Military people are not supposed to take any instruction from anybody. I've never done that anyway, even in the past, but I'm saying no interference whatsoever," he said.
He revealed that the Military has since been furnished with the full list of all licensed small scale mining concessions and would be effecting the arrest of all those who do not appear on the list but are engaged in mining activities.
"And actually what we've done is that my Ministry has furnished them with the full list of all licensed small scale mining concessions and that's what they're going to work with. So if they go and they find out that you're not part of the list they're supposed to clamp you down and nobody is to interfere."
"And the good thing about it is that the military now will be accountable and responsible for the law enforcement results for this particular effort and of this particular phase. So if it doesn't go well they have to be held responsible.
"Because we have provided them with what they need and the framework, and the contours of the policy so they are now to implement it on the instructions of the President," he said.
He made these comments on Asempa FM's Ekosii Sen on Thursday, October 13.
Recommended articles
Teachers cry out to GES over textbooks after 5-years of implementing new curriculum
NPP flagbearership race: Peter Amewu endorses Alan
I'm confident of winning Assin North NPP parliamentary primaries - Charles Opoku
Paramount Chief distances himself from 14-day ultimatum to Agyinasare
Ensure fairness in the presidential primaries – Alan Kyeremanten's camp to NPP
Remove taxes on sanitary pads — CSOs to gov't
Operation Halt II arrests 26 'galamseyers' at Patase
I'll never quit the NPP flagbearer race for anyone – Kennedy Agyapong
I'll set a new standard in governance when I return to power – Mahama