What happened to the key you used to lock the dollar? – Kwesi Pratt to Bawumia
Managing Editor of the Insight Newspaper, Kwesi Pratt Jr. has questioned what happened to the arrest of the dollar by the Vice President, Dr. Mahamudu Bawumia.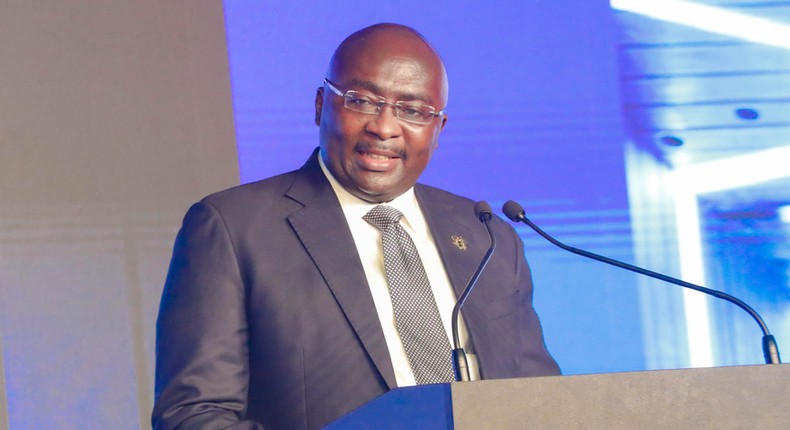 The veteran journalist said he is surprised the Vice President is silent on the fast-rising exchange rate and fuel prices.
According to him, vice president Mahamudu Bawumia had earlier indicated it was insensitive for any government to be increasing fuel prices, but he [Kwesi Pratt], therefore wondered why he [Dr. Bawumia] has not dealt with the issue of fuel pricing as promised.
He added that an increase in fuel prices always has a rippling effect on the economy which includes the exchange rates. Pratt further quizzed Dr. Bawumia on the spike in the exchange rates despite assuring Ghanaians he had 'arrested the cedi and given the key to the IGP'.
"…We were told by Mahamudu Bawumia that he knows how to deal with that problem, has he dealt with that problem?, he told us he had arrested the cedi and given the key to the IGP and so on. Who went and took the key from the IGP? Who did the IGP give the key to?" Kwesi Pratt quizzed.
Speaking on the back of GPRTU's call for the government to scrap nuisance taxes, Kwesi Pratt said every politician often claims to have solution to manage fuel prices until they come to power.
"When it comes to petroleum pricing, there is no politician in Ghana who has not said that he or she knows how to manage petroleum prices to bring it down", he added.
"This government promised to reduce petroleum prices, clear promise and said that it was insensitive to be increasing petroleum prices. I recall in 2016, Dr. Bawumia angry said it takes only an insensitive government to be increasing prices by a few pesewas then so we are not going to talk about anything."
"Government has told us they know how to reduce petroleum prices to alleviate the suffering of people in Ghana and I agree with the drivers, they should reduce the petroleum price?", he asked.
JOIN OUR PULSE COMMUNITY!
Recommended articles
Sammy Gyamfi congratulates Parliament for rejecting 2022 'killer' budget
Weed is more important than cocoa - Rastaman tells government
Photos: Deputy Energy Minister and wife celebrate 15 years of marriage
Mahama hands over renovated dormitory block to his alma mater GHANASCO
Nana Addo has no peer in job creation – Youth Employment boss
Yellow fever death toll rises to 32
2022 budget rejected by all 137 Minority MPs as Majority walks out
NSMQ 2021: Prempeh College beats PRESEC–Legon and Keta SHTS to win fifth title
Is your trash trashing Kaneshie and making it flood? It probably is! (Pulse Contributor's Opinion)