Yours is to enact laws and not to interfere in law school admission – Prof. Adei to Parliament
Professor Stephen Adei, a former Rector of GIMPA has described the order by Parliament to the Ghana Legal Council to admit four hundred and ninety-nine (499) students into the Ghana School of Law as unnecessary.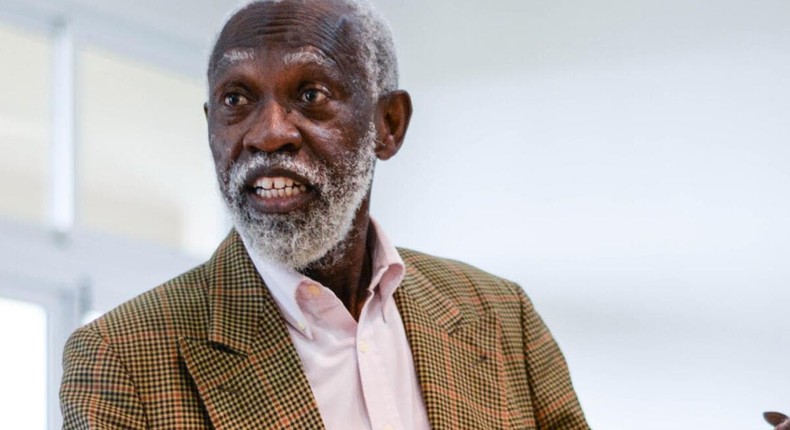 He said Parliament has no jurisdiction to dictate on the admission criteria into the Ghana School of Law.
He argued that the Parliament of Ghana overstepped its boundaries in issuing that that order as it does not fall within its purview to determine admission into the law school.
Calling the decision 'rushed,' Professor Adei opined that Parliament should have exercised some restraint and considered its powers before issuing the directive.
"He said that the directive has set the Parliament and Judiciary on a collision course that could land at the Supreme Court.
He said, "I don't think that so far there has been any indication that there was a certain standard which was set and changed. It's not true…There is an unnecessary hype in the sense that … Parliament has come in to give directives; I think that… they acted wrongly.
"They were a bit too rush. Parliament is there to make laws. Parliament is not there to decide admission criteria to a university and I hope that they [Parliament] and Attorney General can settle it and not escalate it. Because if they do, unfortunately, the only thing is that they have to go to the Supreme Court for them to interpret whether the Constitution allows Parliament to do so which they must try and avoid because if they don't, it will not be good for either institution. "…
"I think it will be important for us to note that … more and more people want to do law but at the moment our facility is very limited. We must look for a long-term solution and not an immediate one." Prof Adei added.
"I'm not a lawyer but my personal position is this; probably the General Legal Council should convert themselves into an institution such as the Chartered Institute of Marketing or Accountancy, they only examine and allow other institutions which can train them [lawyers] of course they must make sure that those who are training them have the requisite qualifications and experience because in this case it's not a matter of academic training … and then they'll come and do the examination."
The Parliament of Ghana through, a resolution, ordered the General Legal Council to admit the four hundred and ninety-nine (499) students who were failed for admission into the Ghana School of Law.
This followed a motion moved by deputy minority whip Ahmed Ibrahim, fine tuned by first deputy speaker who was presiding Joseph Osei-Owusu, and repeated by Effutu MP and deputy majority leader Alexander Afenyo-Markin.
After putting the question for adoption of the resolution, first deputy speaker Joseph Osei-Owusu ordered the Attorney General Godfred Dame to ensure the resolution is carried through by the Ghana Law School.
JOIN OUR PULSE COMMUNITY!
Recommended articles
5 scandals that rocked Nana Akufo-Addo's government in 2021
We must unite to fight this E-robbery called E-levy - Okudzeto Ablakwa
Covid 19 - It's unfair to ban African countries with Omicron virant - President Akufo-Addo
NDC minority supports us secretly on the E-Levy but comes out to 'deceive' the public – Afenyo-Markin
Accident at Sege kills 2 drivers and passenger on the spot, leaving 7 people injured
You are an embodiment of a remarkable 'can-do' African spirit- AfDB boss lauds Akufo-Addo
Covid-19: Ghana cannot afford a fourth wave, health workers are tired - Nsiah Asare
Inspector-General of Police and his team join cocoa farmers on Farmers' Day
FORBES AFRICA names President Akufo-Addo as African Of The Year