Police administration sacks 105 officers
Supt. Cephas Arthur said the affected officers were implicated in acts of corruption and robbery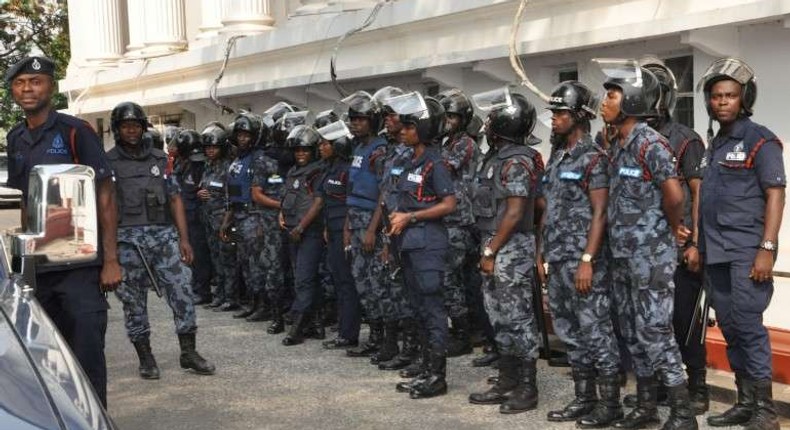 A total of 105 policemen and women have been dismissed from the Ghana Police Service for various acts of misconduct.
The Public Relations Officer (PRO) of the Ghana Police Service, Supt. Cephas Arthur said the affected officers were implicated in acts of corruption and robbery.
Cephas Arthur said "There are many reasons...they were fired by the Police Administration for acts of indiscipline under police disciplinary code of conduct, extortion, bad treatment to members of the public and etc."
In an interview on Accra-based Kasapa FM, he condemned people who had engaged the police in all kinds of violent exchanges, warning that the police administration would deal ruthlessly with the culprits who want to derail the smooth house cleaning exercise by the police service.
He added that the 105 police officers were expelled from the Police Service, including various ranks.
Cephas Arthur said those at the lower ranks were the worst culprits affected by the disciplinary actions.
Supt. Cephas Arthur said the development underlines the enforcement of the police zero tolerance for corruption and related malpractices, as well as indiscipline in the force as it continues to professionalize the Police force.
He called on the public to cooperate with the police by providing useful information that would help reduce crime and other acts of indiscipline in the country.
Recommended articles
Blame govt's indebtedness to suppliers over shortage of premix fuel — Minority
Regressive 2.5% VAT will widen poverty gap — Tax analyst
Ban on galamsey will do Ghana more harm than good – Dep. Lands Minister
Ofori-Atta has more integrity than 99% of Ghanaian politicians – Prof Adei
WAEC releases 2022 WASSCE results
We expect Akufo-Addo to abide by agreement we had on Ofori-Atta's sacking – NPP MPs
National Service Scheme suspends Ashanti Regional Director with immediate effect
I lost $12 million to cedi depreciation – Agyapong blasts Bawumia for 'bowing to Ofori-Atta'
Refund Ghc115,000 'illegal mining' money you collected – Destooled chief fights Okyenhene