NDC's manifesto out in three weeks
With just four months to the elections, among the major political parties, only the Progressive People's Party has released its manifesto.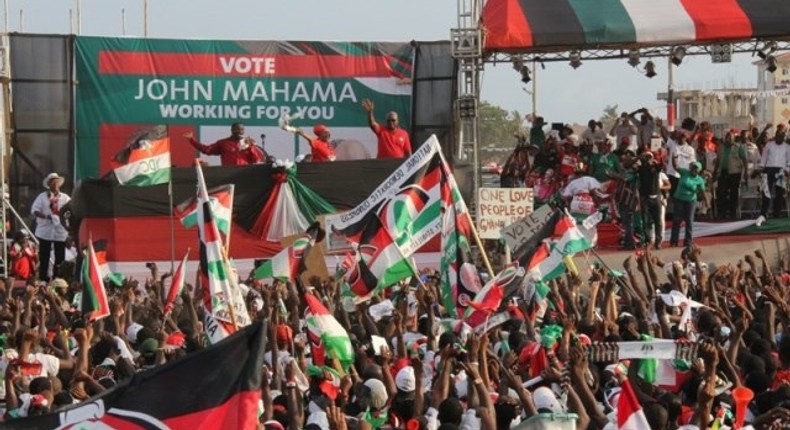 The governing National Democratic Congress has announced plans to finally outdoor its manifesto ahead of the 2016 general elections.
However in an interview with Accra based Citi FM, the communications director of the NDC rejected allegations that the party was deliberately delaying its release.
"We are not delaying. We are following a planned programme, in a matter of three weeks from our launch, unless anything drastic happens, the NDC is launching its manifesto" - Solomon Nkansah said.
The NDC will launch its campaign on Sunday August 14 in Cape Coast to officially outdoor President Mahama as the party's presidential candidate. The opposition has questioned why the party was launching its campaign without a manifesto.
However, Nkansah says the party is taking this action because they "want to act to galvanize or energize the party and excite it then proceed to launch our manifesto."
The parties, including the opposition NPP, have been adamant to tell the electorates their vision for the nation because of fears of 'copycatting'.
There have been numerous incidents in previous elections where campaign messages or slogans have been 'stolen' by a rival party.
Recommended articles
Korle-Bu to review GH¢765 cost of renal dialysis
Factionalism is dividing and killing commitment in the NPP – President Kufour
Gender equality: Stop the bias against women in the newsroom — Gifty Anti
Alan has betrayed us — Northern Region campaign team declares support for Bawumia
NPP will go into opposition with Bawumia as flagbearer and I won't allow that – Ken Agyapong
EC registers over 673,000 new voters in limited registration exercise
Akufo-Addo's govt is planning to sell NIB and ADB to its cronies - Minority alleges
We're looking at using electric vehicles for public transport soon - Bawumia
WAEC threatens to delay marking of BECE, WASSCE over unpaid GH33 million