Electoral Commission playing with fire ahead of 2024 elections – Okudzeto Ablakwa
The National Democratic Congress (NDC) Member of Parliament for North Tongu, Samuel Okudzeto Ablakwa, has warned of consequences if the Electoral Commission (EC) sticks with its resolve to use the Ghana card as a sole form of identity in the 2024 general elections.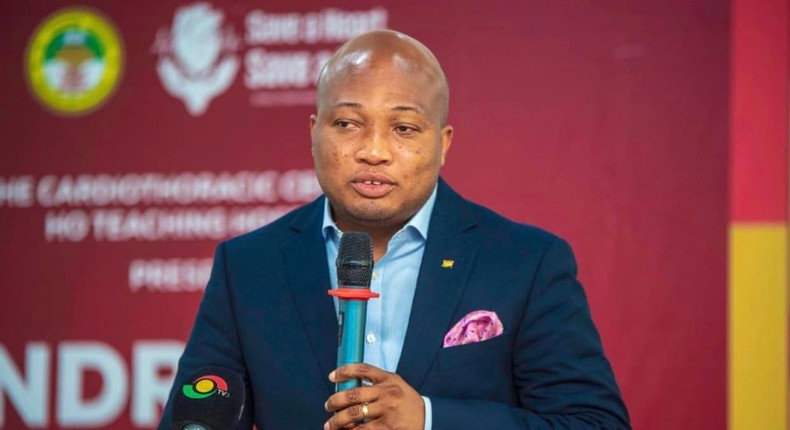 The lawmaker said that will be a dangerous thing to do by the EC because it can destabilize the country.
Speaking on Metro TV's Good Morning Ghana, Ablakwa stated that it was obvious that there was a grand agenda to rig the 2024 elections in favour of the NPP.
"There is a clear agenda to rig [the elections]…but the EC must be told in clear terms that they are playing with fire."
Last month, the EC placed before Parliament a draft C.I titled: Public Elections (Registration of Voters) Regulations, 2021, which is expected to regulate continuous voter registration.
Per the new C.I., which would become law after 21 sitting days of Parliament, the EC is seeking to make the Ghana Card the sole form of identification for eligible voters who want to get onto the electoral roll.
The EC also claimed that the decision had been taken at an IPAC meeting with representatives of all political parties including the opposition NDC.
A former chairman of the EC, Dr Kwadwo Afari-Gyan has also slammed the EC's decision to use the Ghana Card as the only source document for continuous voter registration.
In an interview with the Daily Graphic, Dr. Afari-Gyan said the move will disenfranchise a lot of Ghanaians.
"Ghanaian citizens don't lose their citizenship if they are 18 years or older but do not have the Ghana Card.
"So, the moot question is: why make the Ghana Card the only means of identification for purposes of establishing eligibility to register to vote," he queried.
Get our Top Stories delivered to your inbox
Recommended articles
President Akufo-Addo booed during speech at Global Citizen Festival
Judges are not above the law; they can be criticized – Hassan Ayariga
Three more students arrested in connection with Katanga, Conti riots
We didn't issue Aisha Huang's return visa – Ghana Ambassador to China
UEW - Students protest over discrepancies in their results.
World Bank vindicates Bawumia over impact of Mahama's energy sector contracts
Policeman sentenced to life imprisonment for shooting football fan to death
10 secondary schools take up projects on transforming waste into reusable products
Man sets world record by driving 16 kilometers in reverse in under 30 minutes (videos)