Ghanaians can't 'borrow to eat kenkey and fish' due to debt – Adongo
The Member of Parliament for Bolgatanga Central, Isaac Adongo has said Ghana's growing debt could collapse the economy.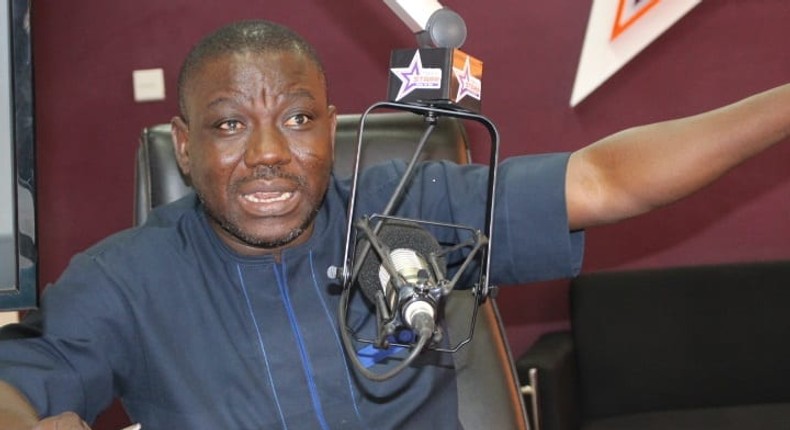 According to him, the ability of the economy to sustain the pace of the debt accumulation was worrying.
He has mocked the economic management prowess of the Finance Minister Ken Ofori-Atta and Vice President Dr. Mahamudu Bawumia.
He said Dr. Bawumia has stopped talking about the government's poor management of the economy and championing digitization.
He stated that the economy has reached a point of no return with the high level of hardship, and the excessive and unprecedented borrowing of the government led by President Nana Addo Dankwa Akufo-Addo.
"The Vice-President has shifted gears into digitalization, leaving economic management on the shoulders of the incompetent Finance Minister.
"Since the Vice-President jumped ship, he has turned himself into a 'Yahoo boy' whose only concern is how to fidget with the internet in the name of digitalisation," he said on Accra FM.
Speaking on an article published by Bloomberg on the debt stock of Ghana, Adongo said the economy is on the edge of collapse.
He said the country can no longer go onto the international borrowing market "only to come and eat kenkey and fish like the Finance Minister has been doing since he assumed office in 2017."
"I'm surprised the president is still keeping Mr. Ken Ofori-Atta at post even in the wake of glaring evidence that the economy is not in good shape.
"With the penchant for spending as a private person and a public officer, in other jurisdictions, Mr. Ken Ofori-Atta would not have come near the position of a deputy minister...Bloomberg is just reiterating the concerns I've raised a year ago," he noted.
JOIN OUR PULSE COMMUNITY!
Recommended articles
Wontumi will lose NPP's Ashanti Regional Chairman election – Ben Ephson
You can be jailed for keeping tigers, snakes... at home - Vet Service Department
Drivers threaten naked demonstration over rising fuel prices
Amasaman: NDC suspends Chairman for issuing fake ID cards
Gov't promises to provide textbooks for basic schools in 120 days
Dead body blocks airport's runway in Nigeria, flights diverted
Chairman Wontumi lied against me – Kwabena Agyapong responds to bribery allegations
I bought the tigers for tourism, not to terrorise people - Freedom Jacob Caesar
I took responsibility to fix 'dumsor' — Mahama