I wonder if some of Akufo-Addo's appointees are true NPP people – Kwabena Agyapong
Leading member of the New Patriotic Party (NPP), Kwabena Agyei Aagyapong has bemoaned the current rot that is going on in the country.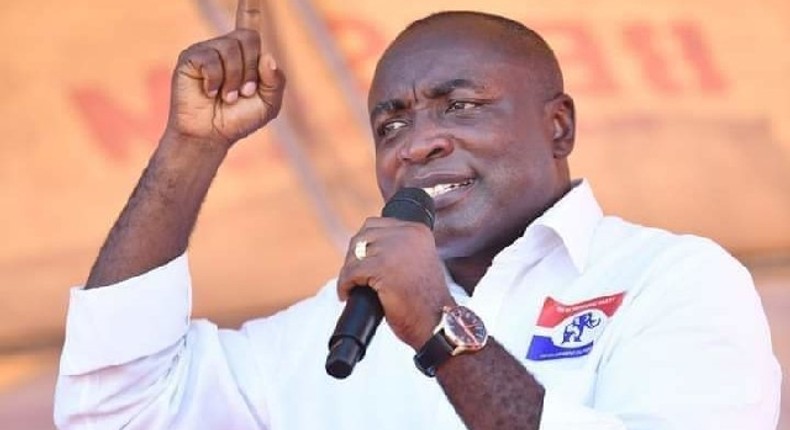 He said some members of the Akufo-Addo administration are destroying the country as well as the NPP.
Speaking in an interview on Kessben FM, Mr. Agyapong said he has doubts on the membership of some of the appointees of the President.
"I'm beginning to wonder if they are serving him and whether they have the country at heart."
"I'm beginning to ask them, are they really true NPP people? Do they have NPP cards, I want to see when they signed onto this NPP thing and which constituencies they belong to because I think a lot of the key people around him don't have this party at heart."
"They are damaging the country and damaging the political party and it's going to damage the brand of our NPP", he said.
Kwabena Agyapong recently announced his intentions to run as a presidential candidate of the NPP.
According to him, his desire to lead the party and run for the presidency is borne out of a commitment to humanity, given the political ideals of the NPP.
Speaking in an interview, he said, "today, I want to make it clear. As soon as the party allows for nominations to be filed for the flagbearer of the party, I will file."
Kwabena Agyapong, who has contested the NPP flagbearership in the past, believes party members cannot lose sight of his long and dedicated service to the NPP because that makes him fit for the task ahead.
"The party has rules and regulations, and we don't need to jump the gun and when the time comes, you will know the warmth of the youth because my message resonates with them. They see, in me, the hope of our political tradition because I have worked under all the leadership of this party," he told Citi Tv.
The former General Secretary says he is prepared to bring his rich experience to bear to break the eight for the party.
Get our Top Stories delivered to your inbox
Recommended articles
Mentally-challenged woman gives birth to twins
Akufo-Addo is complicit in the galamsey menace – Murtala Mohammed
Lady closely misses death while using loaded gun for TikTok video (watch)
Bereaved family clashes with mortuary officials as corpse is missing (video)
Repatriate all the illegal payments back into the Petroleum Fund – Mahama to Ofori-Atta
Ghanaians rubbish ECG's claim that system challenges have been resolved
Your performance and hard work have achieved so much for Ghana – Ya-Naa praises Bawumia
I'm not into galamsey – Chairman Wontumi responds to critics
EMY Africa Awards: Ghana's female pilot Audrey Maame Esi wins Young Achiever of the year